Take Your HR Operations to the Next Level With
Advanced HRIS Software Solutions
Say goodbye to paperwork and outdated HR processes, and make HR management simple. Get access to a robust employee database and automated workflow tools, so managing payrolls, tracking attendance records, and meeting labor law compliance requirements is easier!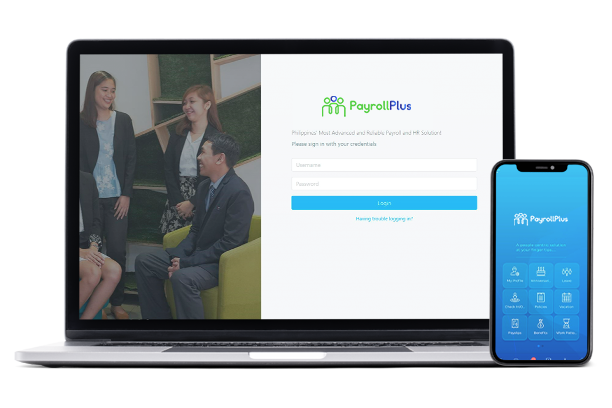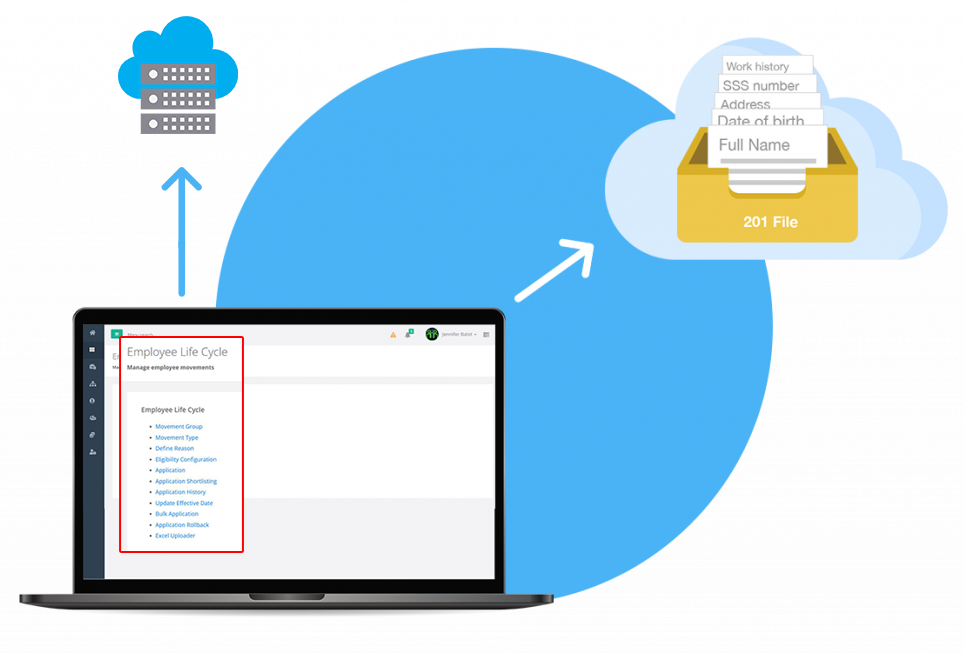 Efficient Employee
201 Management
Streamline the entire lifecycle of the employee experience by digitizing essential records such as onboarding, payroll, and compliance documents. HRIS makes it easy to store and manage employee data, such as their personal information, achievements and career milestones.
Allows Data-Driven
Decisions
With an HRIS in place, your HR department can better track and interpret organizational data, helping them address workplace issues and staffing concerns. It also allows managers to respond more quickly to any issues or questions from employees, resulting in increased job satisfaction.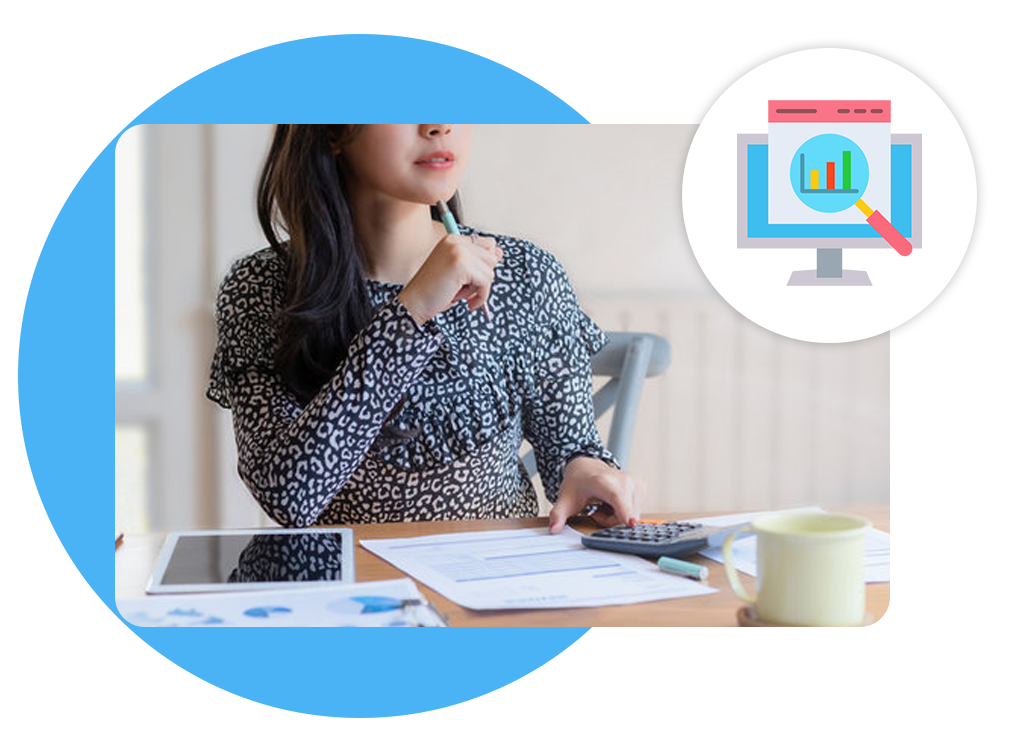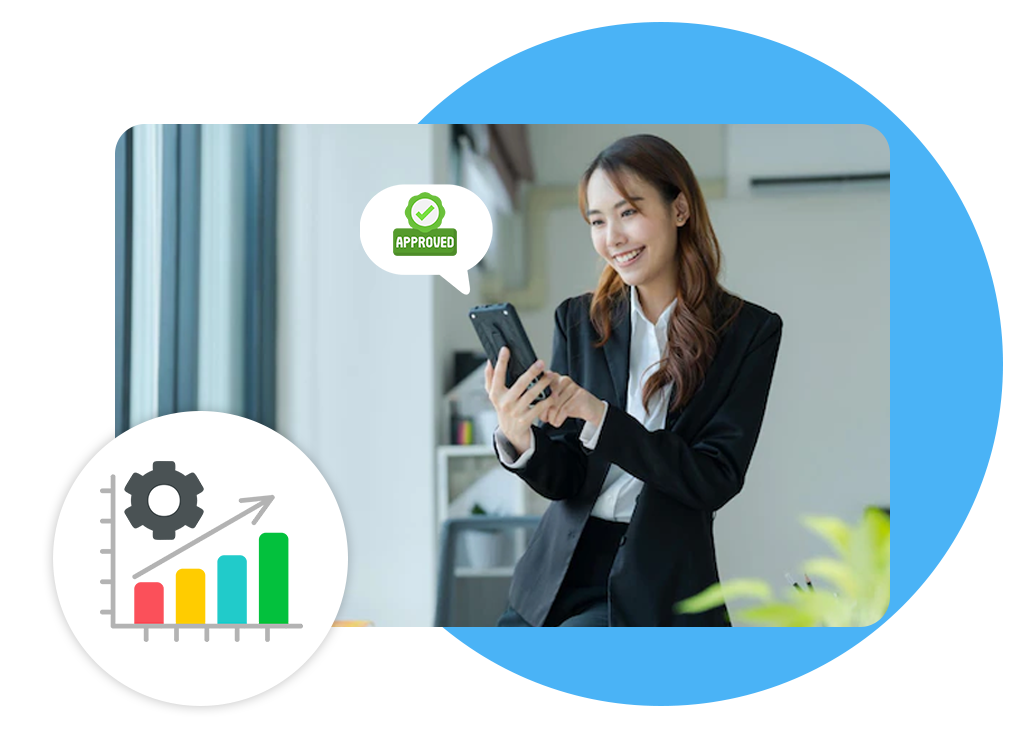 Increased Productivity
for Your HR Team
Tasks that used to take minutes or hours can now be completed in seconds. It includes filing and retrieving employee information, approving requests, validating timesheets, and processing payroll.
Ensures
Regulatory Compliance
Whether it's SSS, PhilHealth, Pag-IBIG, or any other taxes or contributions, PayrollPlus HRIS is localized for companies in the Philippines. It ensures your company's compliance, as it stays updated with new rulings to prevent costly penalties.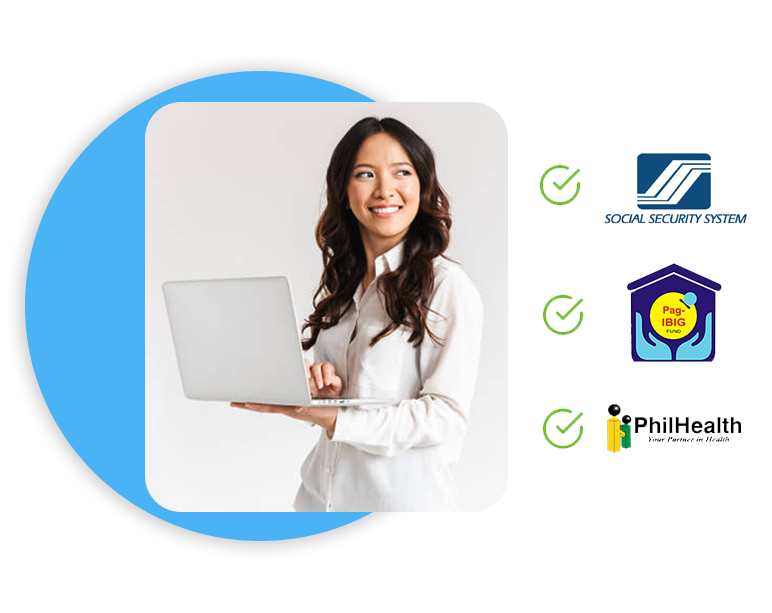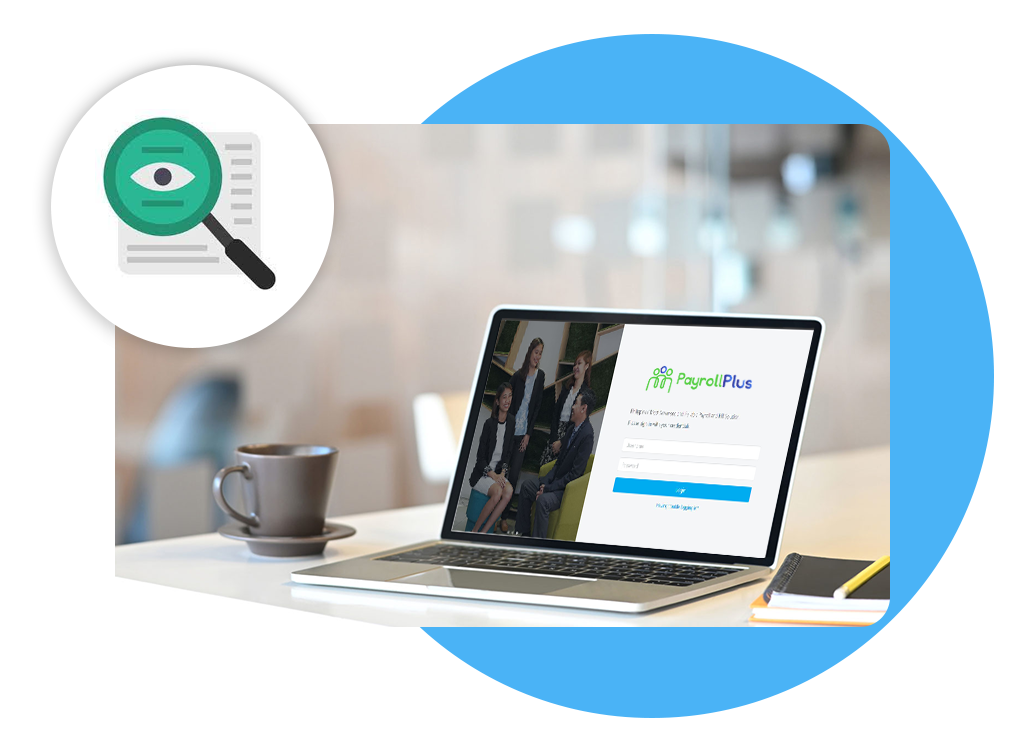 Provides Transparency
Across Users
Employees can manage their personal details, view their benefits, get a snapshot of their salary, track their hours worked, and monitor their performance. As a result, they are more informed and stay engaged with the company as it fosters transparency between them and their employer.
Companies implementing hybrid work setups will tremendously benefit from HRIS as it helps track their remote employees' work and attendance. On-site and off-site employees always have access to the same resources in a secure and compliant way, regardless of location.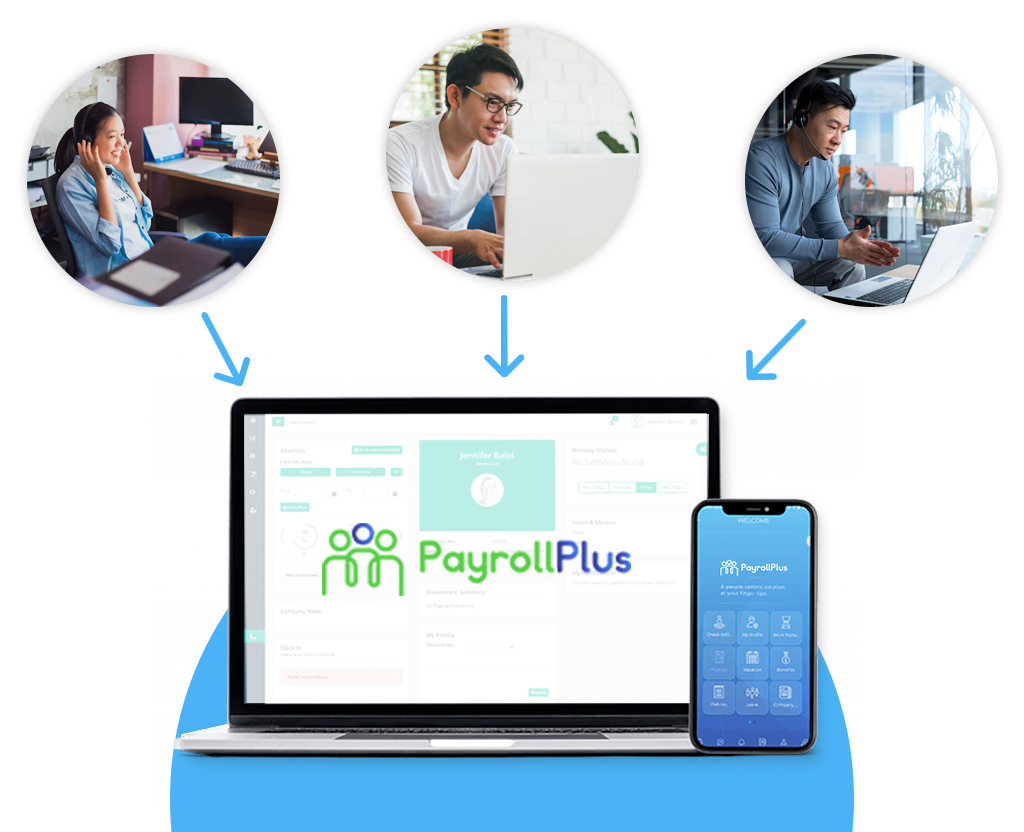 HRIS Advanced Modules:
Simplify the Way You Manage Your Workforce
Unleash the power of automation in your HR operations. Each HRIS module provides flexibility, allowing organizations to pick and choose the functionality best suited for their business requirements.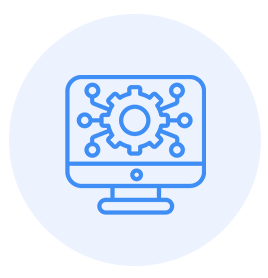 Advanced Operational Suite
This module brings the most advanced features to your HRIS, such as benefits management, loan processing, time and attendance tracking, leave management, payroll processing, and more. Enjoy the convenience of managing the workforce regardless of location with a secure and centralized system.
Learn More…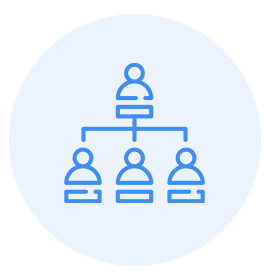 People Management Suite
This module makes data-driven HR processes simpler. It provides the necessary functions for managing personnel throughout their employment lifecycle, from staff planning and recruitment to onboarding and offboarding.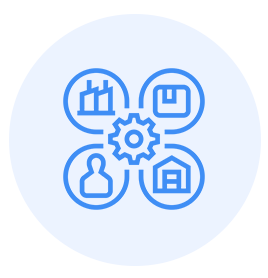 Industrial Relations Suite
HR managers can use this module to provide employees with the support they need to maintain a positive workplace by effectively addressing workplace issues. They can use this suite to conduct disciplinary and grievance-related incidents. Track and record details, escalate concerns, send updates to parties involved, and set standard procedures and protocols for grievance handling.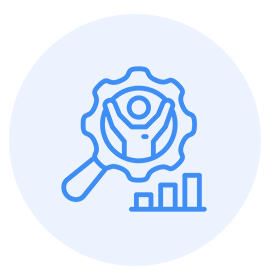 HR Development Suite
An integrated suite of features that centralizes the evaluation, training, and career development of your employees, making managing them easier than ever. This suite makes it easy to plan and track professional growth goals for all employees.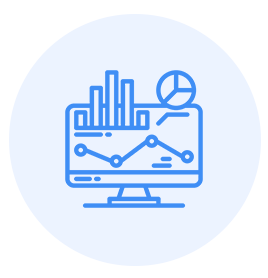 Advanced Analytical Suite
HR decision-making is made easier with this module. It allows for on-demand reporting and graphical views of data within its dashboards. Its functions include interactive and predictive analytics, as well as simulations that offer comprehensive insight into key HR data. PayrollPlus's Advanced Analytical Suite helps you make informed choices based on facts.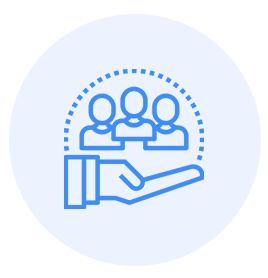 Advanced Engagement Suite
This employee-centered module provides a comprehensive and user-friendly suite of tools to help employees self-manage their HR needs, such as personal information, vacation requests, benefits enrollment, and more. The module offers access to a self-service portal, kiosk, and mobile app.
Frequently Asked
Questions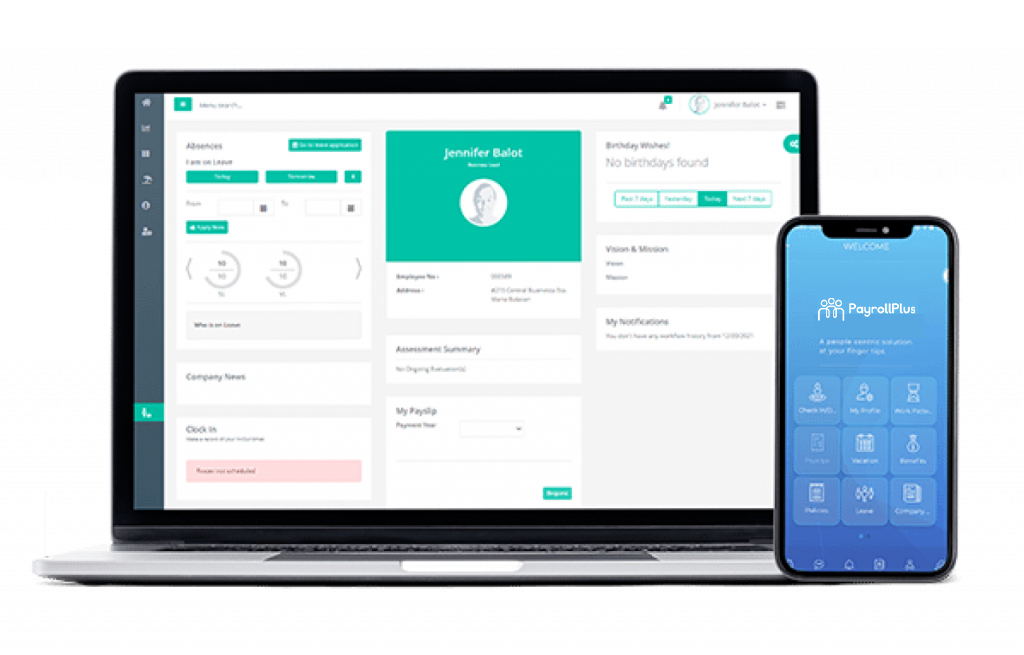 Get top-notch support and maintenance services. Our dedicated team of experts will help you with any inquiries or issues that may arise.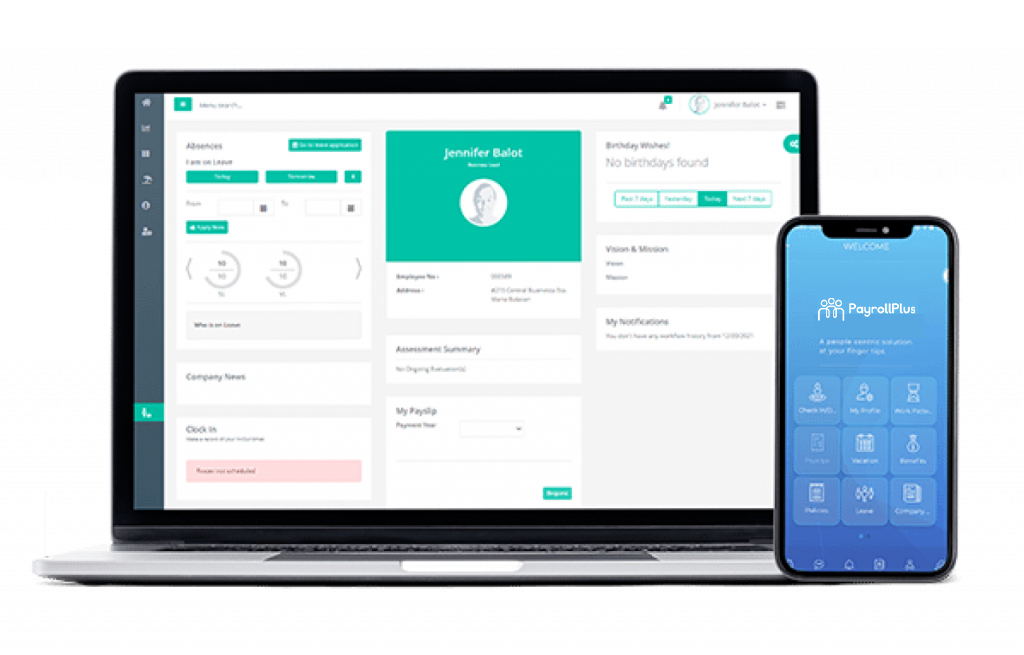 Get your PayrollPlus payroll up and running in no time with our expert team by your side. We'll work with you at every stage to ensure your new system is set up and running smoothly.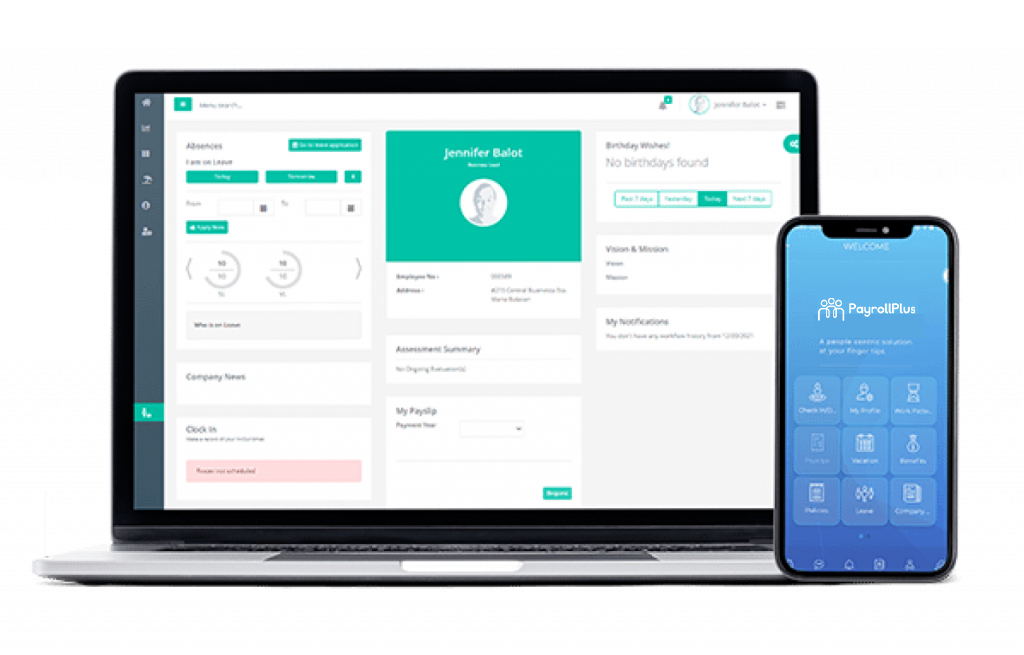 Seamlessly integrate your PayrollPlus in no time with your desired ZKTeco biometric device. We'll get you up to speed in syncing your employee's time and attendance for faster, more accurate payroll runs.
 Get in touch with one of our product experts today.