Deliver Interactive
Content with Canvas
Canvas is a cutting-edge Learning Management System (LMS) that revolutionizes the way educational content is delivered. It is a user-friendly platform that empowers educators to create engaging, interactive experiences for students. With its innovative yet easy-to-use features, Canvas facilitates dynamic content delivery like no other LMS in the market. Below, we'll explore key features that showcase how Canvas excels at enabling interactive learning experiences making it the ideal choice in the era of blending learning.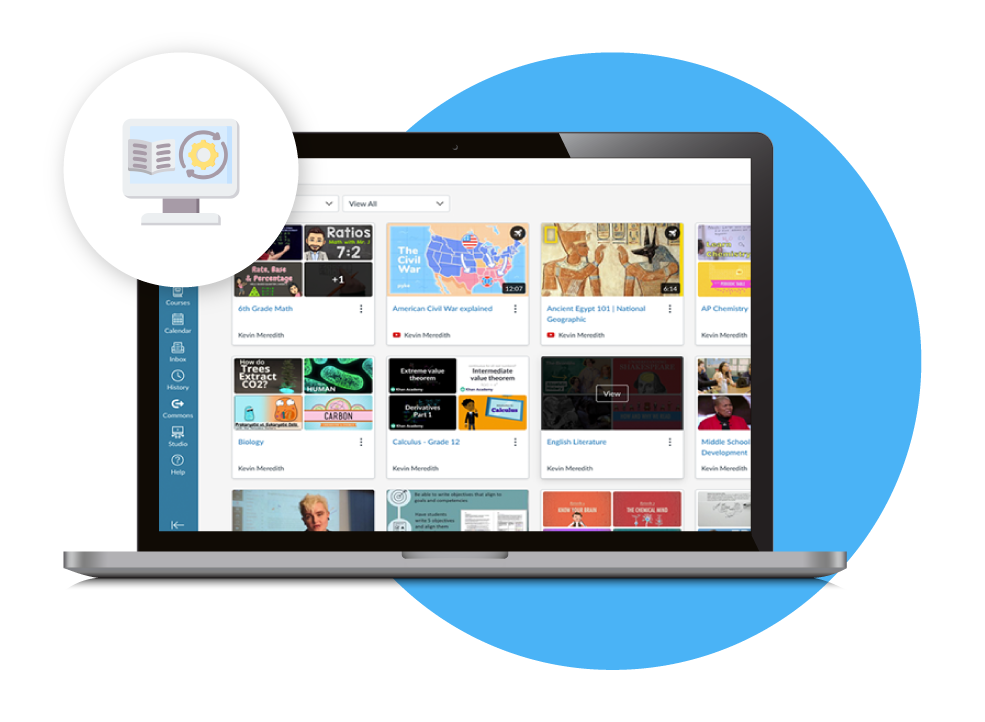 Make Canvas Classes
Interactive with These Features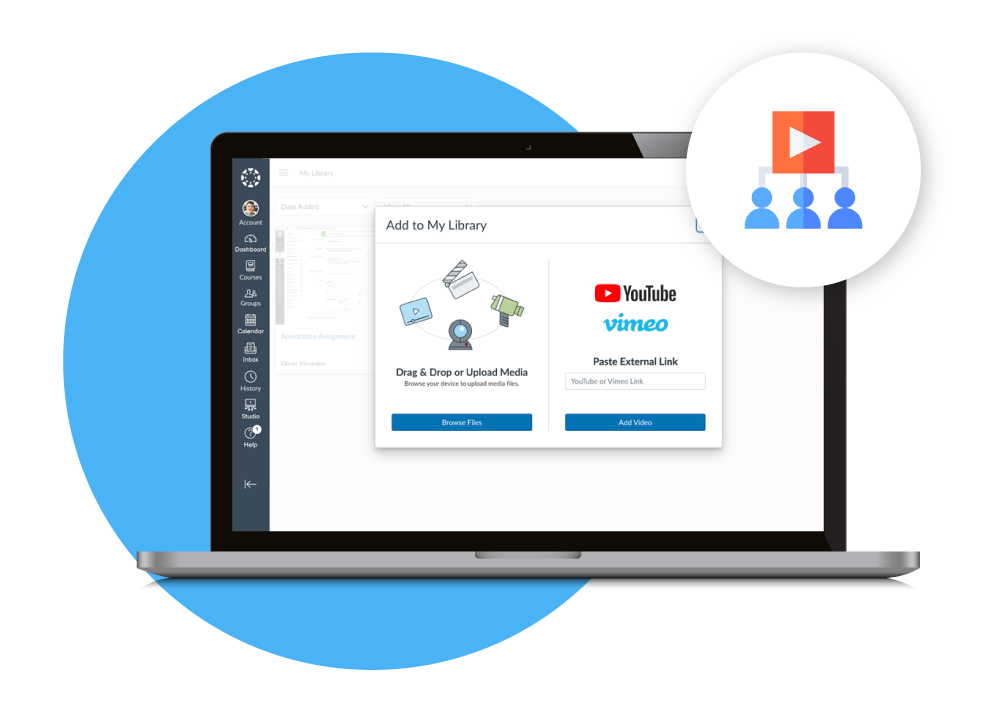 Canvas Studio: Elevate Video Engagement
Say goodbye to passive video playing. Enhance your Canvas LMS with Canvas Studio and take multimedia integration to the next level. Record your own instructional videos via the intuitive Canvas Studio, or effortlessly upload videos from popular platforms like YouTube and Vimeo. No need to export, download or transform file types! What's more, ads are disabled to ensure a distraction-free learning environment.
Embed Quizzes in Videos for Effective Assessment
Canvas enables you to embed multiple quizzes seamlessly within videos. Whether you want to use it for recording grades or simply checking student comprehension, it is a powerful tool for both learning and evaluation. With the ability to display question markers to signal upcoming questions, you can keep your students attentive and engaged. You may allow students to immediately view their quiz scores, rewatch some parts, or re-take the quiz multiple times.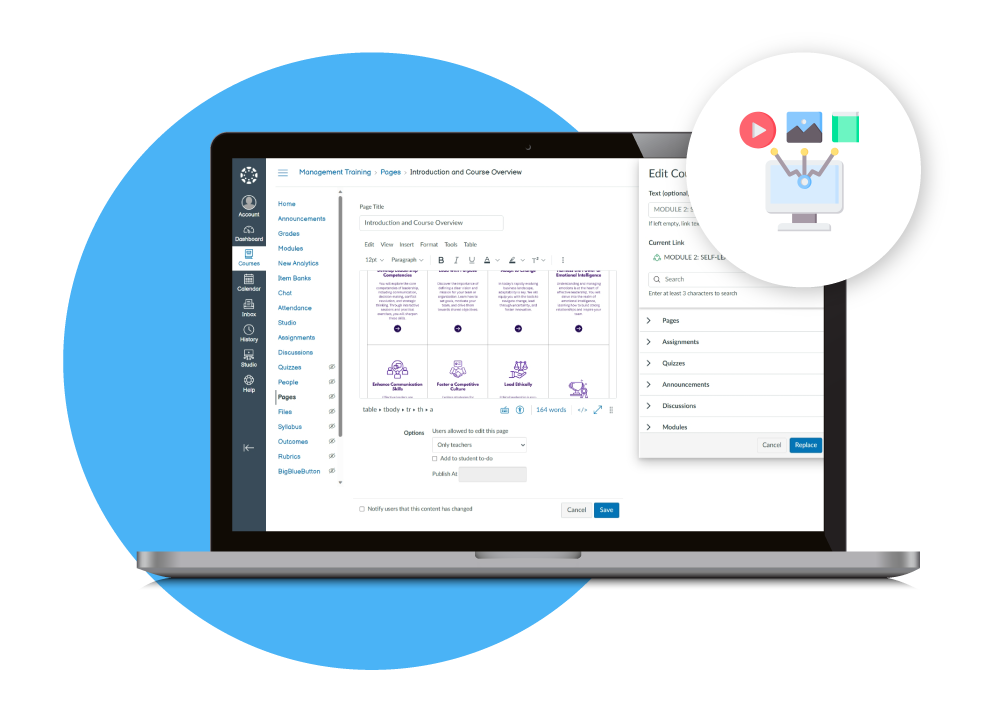 Enrich Learning with Images, Attachments & Links
Integrate various resources to enhance learning. Canvas empowers educators to curate rich and comprehensive learning experiences by allowing them to provide additional context and resources. Attach images or files directly within Pages and Modules for additional references. Embed internal or external links to allow students to access a wide range of content types.
Utilize Diverse Question Types with New Quizzes
Canvas' New Quizzes feature supports a variety of question types aside from the usual multiple-choice, fill in the blank, true or false, matching, multiple answers, and essays. It allows interactive quiz assessments through file uploads, hot spot — where students identify a specific area on a photo using their mouse, ordering sequences, drag and drop categorizations, and even formula questions. Teachers can also shuffle questions, add a time limit, or allow the use of the on-screen calculator.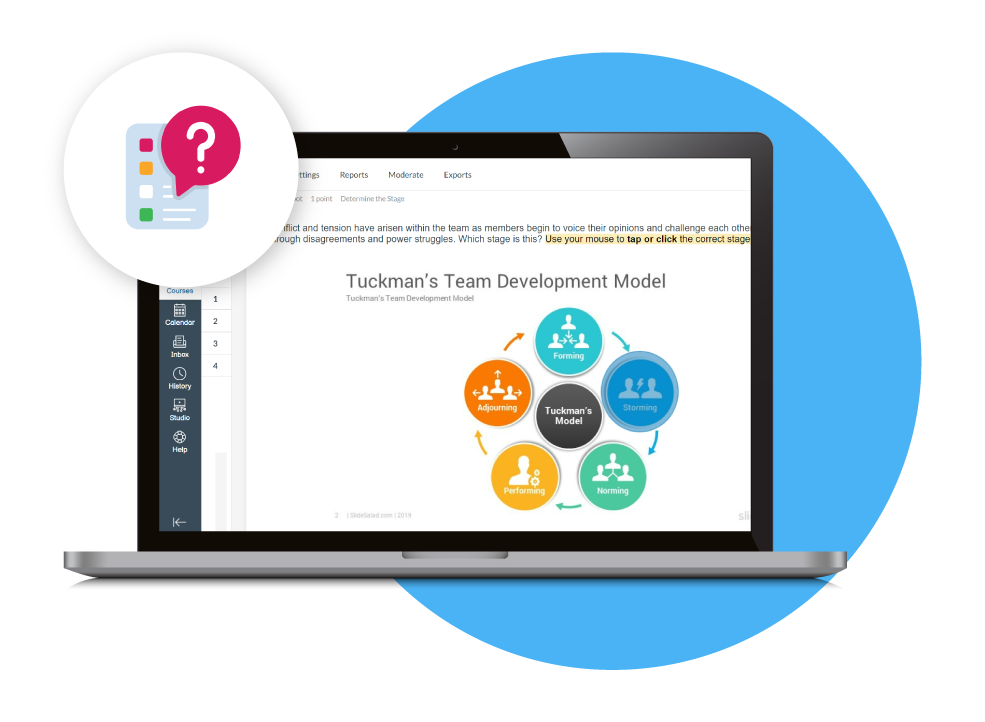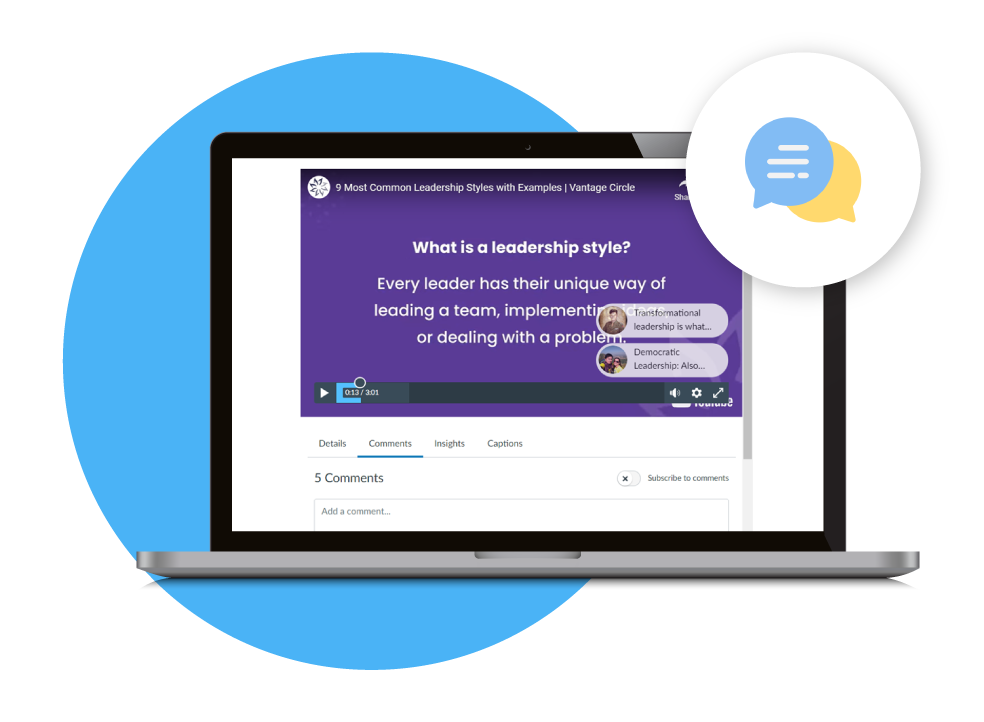 Collaborative and Interactive Discussion Threads
Canvas encourages student engagement through collaborative discussions via its Discussions Page. Teachers can create a Discussion thread where students can interact with others, reply, like a comment and engage in graded or group discussions. Within the thread, students have the flexibility to submit videos, PPT slides, docs, and a lot more. While as an instructor, you can maintain control over acceptable formats by limiting the file types. Teachers can also enable peer reviews to promote active participation and meaningful dialogue.
Teacher and Student Annotations
Annotations provide an interactive and immersive way for students to engage with course materials. Teachers can encourage active learning by assigning student annotation tasks. Instructors can upload a file (image or PDF) for students to annotate directly within the LMS. Moreover, Canvas Studio allows Teachers to add annotations within videos to emphasize key points and enhance student understanding.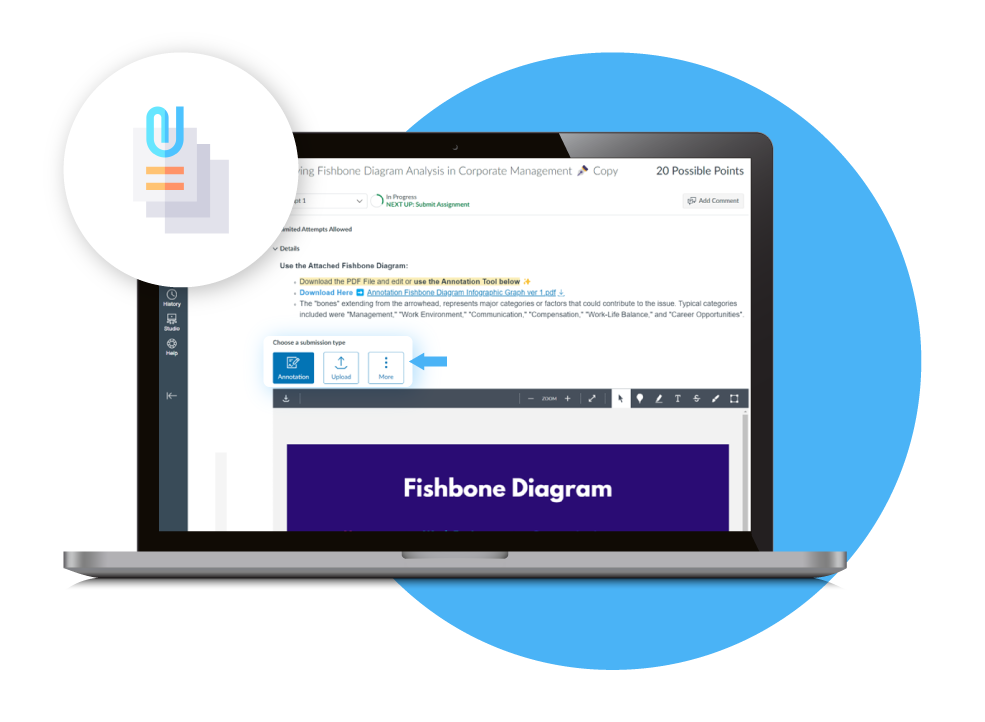 Record your own videos, or upload from Vimeo or YouTube

Add multiple interactive graded or practice quizzes in any video

Answer quizzes using hot spot, file upload, categorization etc.

Discussion Threads for students to comment, like, and engage

Annotate videos for clarity, and allow students to annotate docs

Add images, attach documents, use internal or external links

Allow multiple takes, shuffle questions, or enable calculator

Student submission via video, PPT, docs, external link, etc.

Anonymously and individually review groupmates
 Get in touch with one of our product experts today.