Learn Without Limits:
Access Canvas Offline
A robust Learning Management System (LMS) should adapt to diverse circumstances, ensuring students can access course materials even in the absence of an internet connection. This need becomes particularly vital in situations where connectivity is unreliable or nonexistent, such as rural areas, during power outages, heavy storms, or after natural disasters. Canvas understands these challenges and offers multiple solutions that empower students to continue their learning journey regardless of connectivity issues.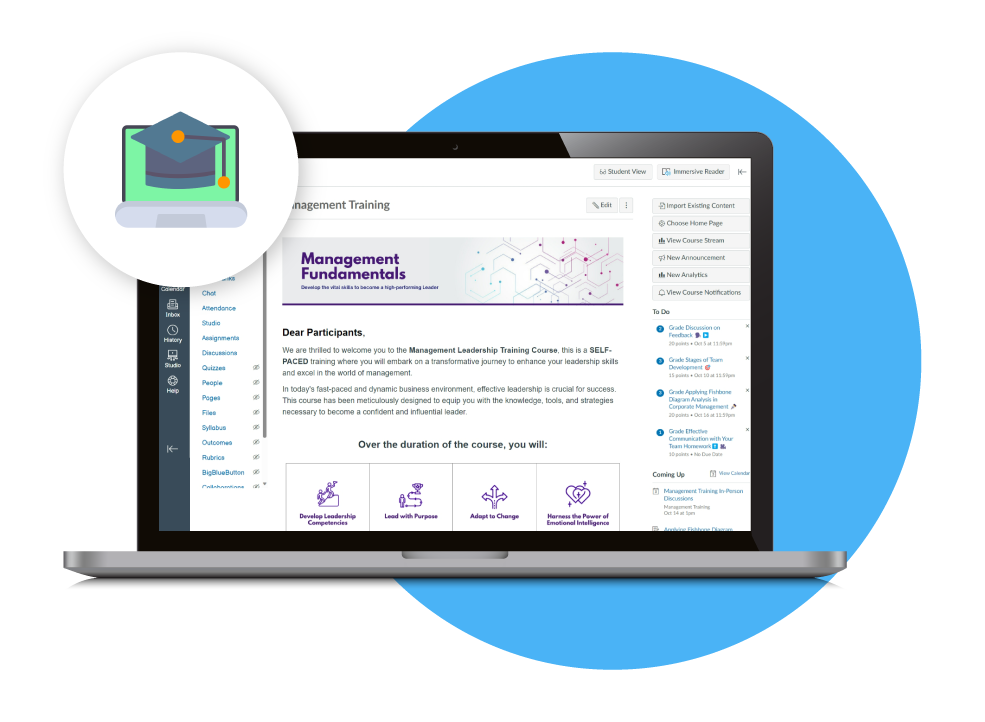 Learning Never Stops with Canvas's Mobile &
Offline Accessibility Features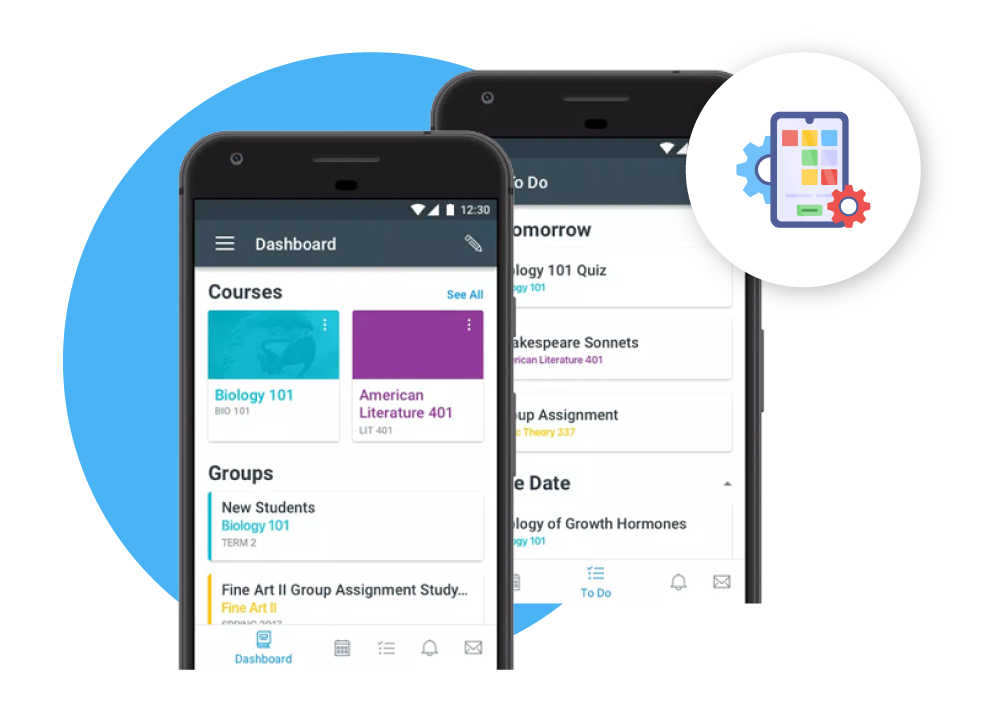 Extend Reach Beyond Traditional Desktops with the Canvas Mobile App
Do not let the lack of access to a laptop or desktop device hinder students from accessing course materials. For those who rely solely on a mobile phone, Canvas has a dedicated mobile app compatible with both Android and iOS devices. Users can utilize their smartphones to access course materials, with the Student App offering offline support functionality. Engage in courses during commute or while waiting in line, even when internet connectivity is sporadic. With Canvas, learning knows no boundaries and students get to seize their learning opportunities anytime, anywhere.
Offline Access & Download: Canvas's Answer to Connectivity Challenges
In areas where connectivity isn't always guaranteed, Canvas stands as a beacon of accessible education. Canvas's commitment to offline learning extends to allowing students to download course content for offline viewing. While some features like online quizzes and submissions require connectivity, the core learning materials, including important images are supported by Alt Tags to retain their educational purpose. The learning experience remains consistent, and the platform is inclusive for various learning scenarios.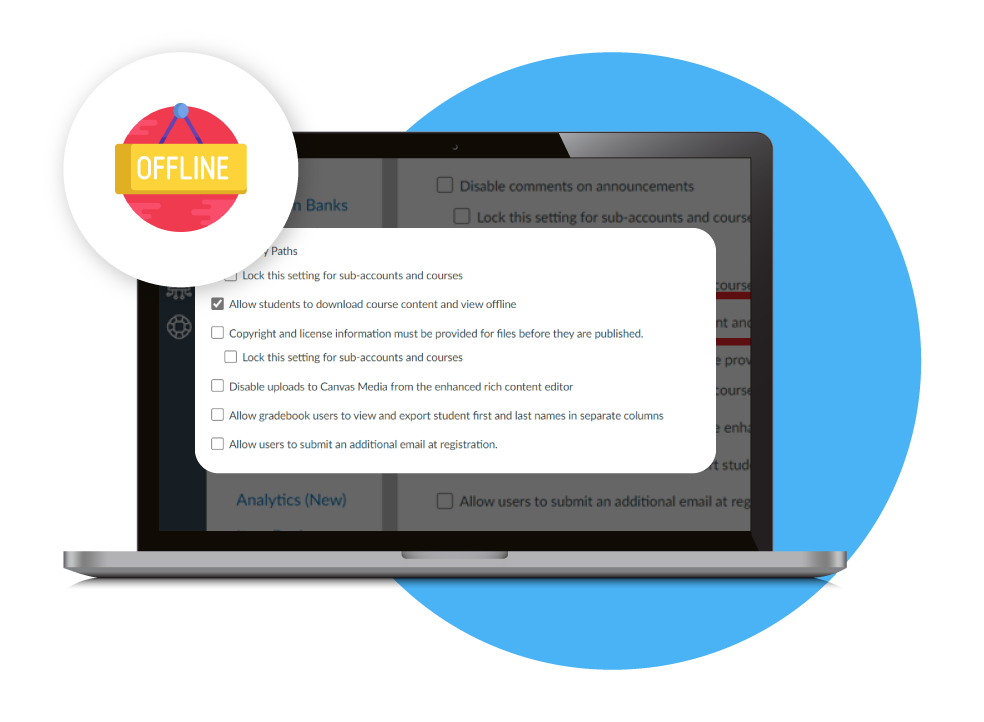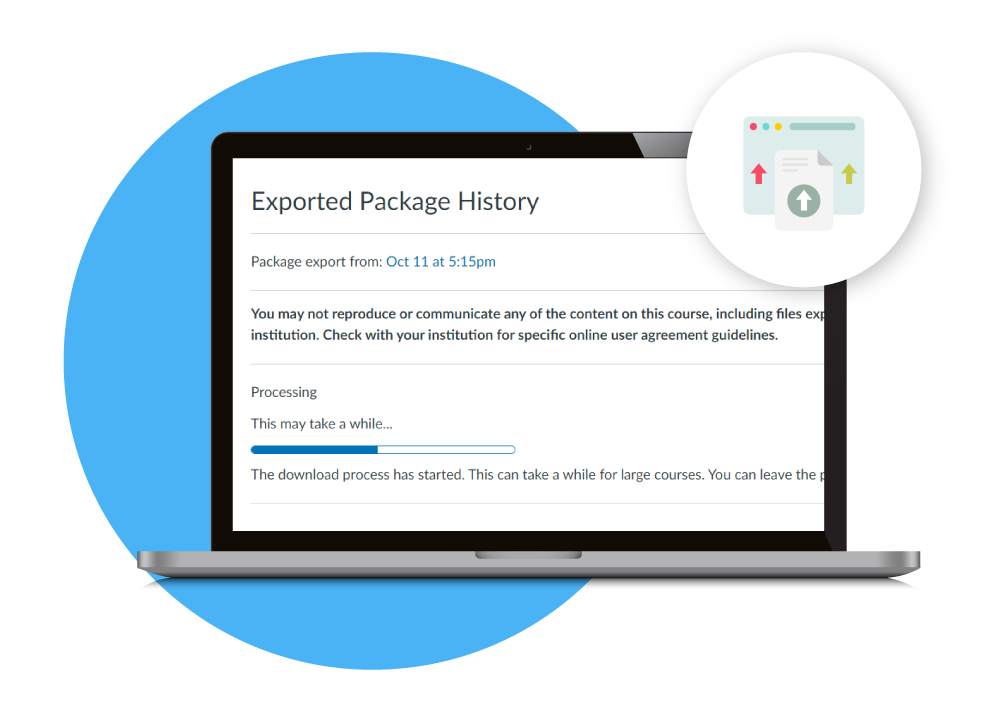 Exporting Course Content: Canvas Empowers Learning in Remote Areas
Canvas acknowledges that not all students have access to the internet, especially in remote areas. Canvas recognizes this unique challenge, hence their LMS was designed to transcend the limitations posed by unreliable connectivity. To address this problem and make education delivery more effective, Canvas allows users to export course content as HTML files. This export function can be initiated either via a Wi-Fi connection or mobile data. Moreover, administrators can control the availability of this feature at the account level, ensuring it aligns with institutional policies.
Canvas Ensures Uninterrupted Learning with Automatic Content Synchronization
As a frontrunner in mobile and offline accessibility, Canvas allows students to pursue their education journey and take charge of their learning experience by selecting which courses and course components they want to access offline. Whether it's specific modules, assignments, or the entire course, the Automatic Content Synchronization feature provides uninterrupted learning experience to all learners. It ensures that essential learning materials are always at their fingertips, regardless of connectivity fluctuations.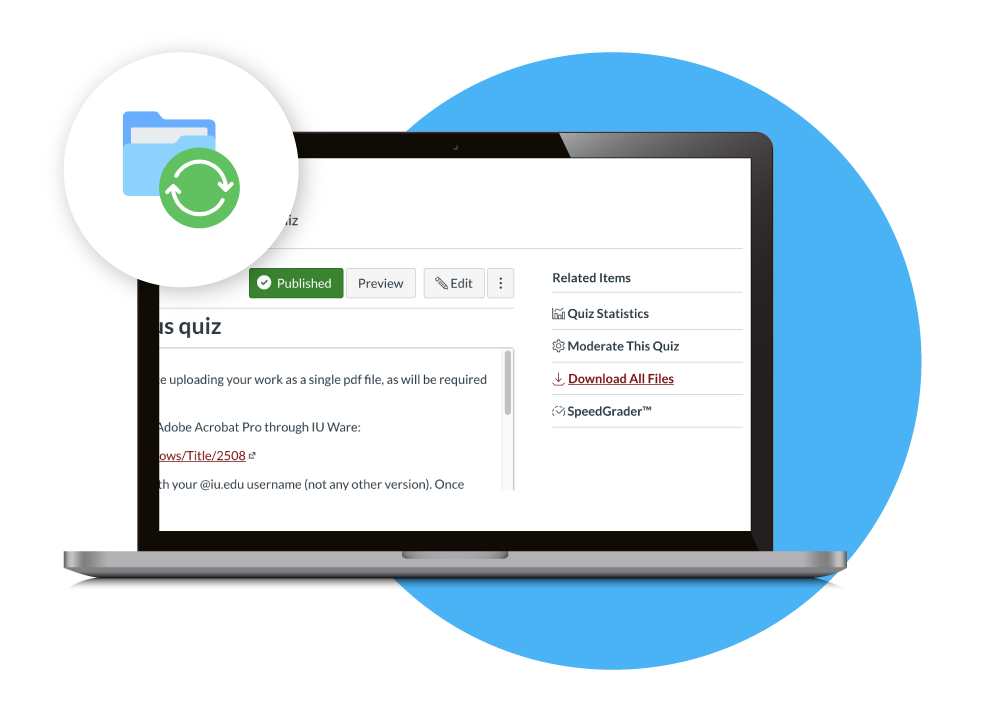 Dedicated mobile app offering offline support functionality

Students can download course content for offline viewing

Images have Alt Tags to retain their information even offline

Course can be exported via WI-FI or mobile data connection

Export course as HTML for consistent learning experience

Select the course / components you want to access offline
 Get in touch with one of our product experts today.