Unlocking Canvas:
The Effortlessly Intuitive Learning Platform
Canvas is designed with ease-of-use in mind. Whether you're a student, teacher, or parent, Canvas offers a user-friendly interface that simplifies the learning experience, ensuring seamless communication and navigation, intuitive settings, and accessibility features that cater to all. Discover how Canvas empowers its users, and why it is the go-to-choice for educational institutions.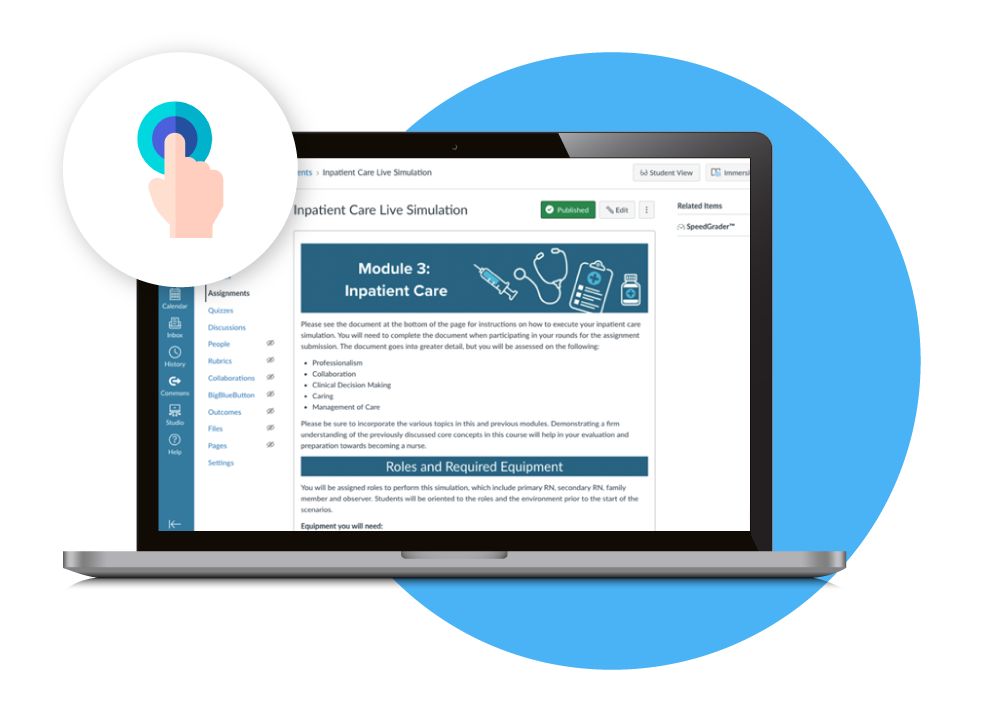 Simplify Teaching & Learning with
Canvas' Easy-to-Use Features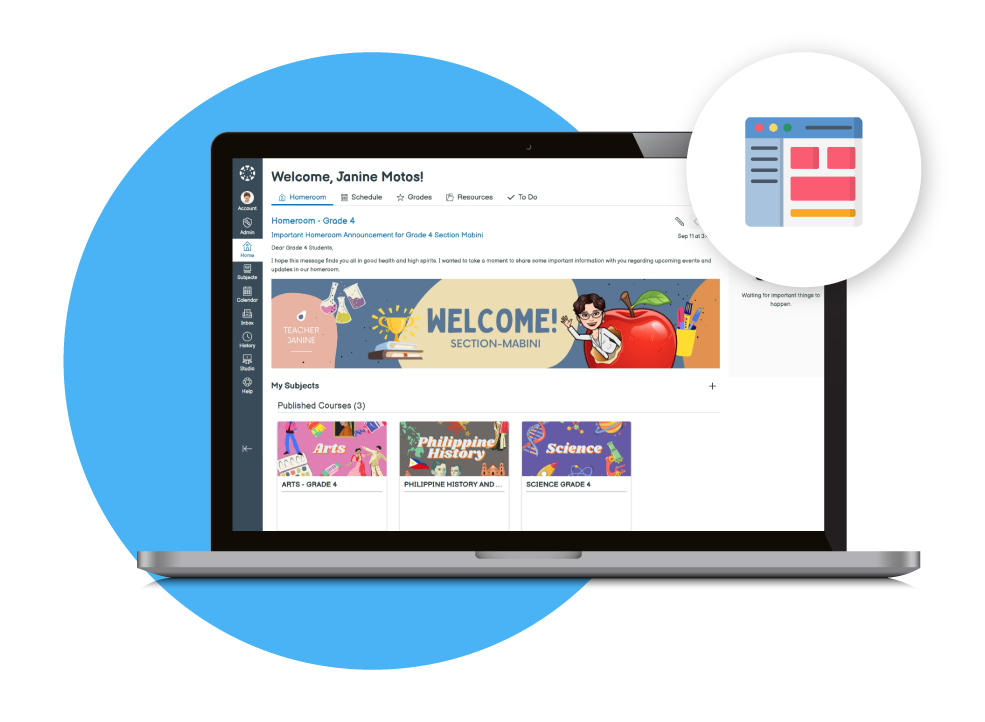 Reimagined Homeroom Dashboard
Canvas redefines the traditional dashboard. Stay on top of assignments, and receive subject-specific announcements, or missing work with its Subject Cards feature. For unparalleled convenience, students can also access schedules and grades though the Homeroom navigation tabs. The dashboard also embraces personalization as it welcomes students by their name upon login, while teachers can add text and video to their orientation messages.
Stay connected with students, groups and instructors via the built-in Canvas' Chat. It also has an Announcement feature to let users share important updates, as well as Discussion Pages to allow students to engage in discussions. Reply to comments, Like, or Subscribe to discussion threads to foster collaboration and community within your courses and institution.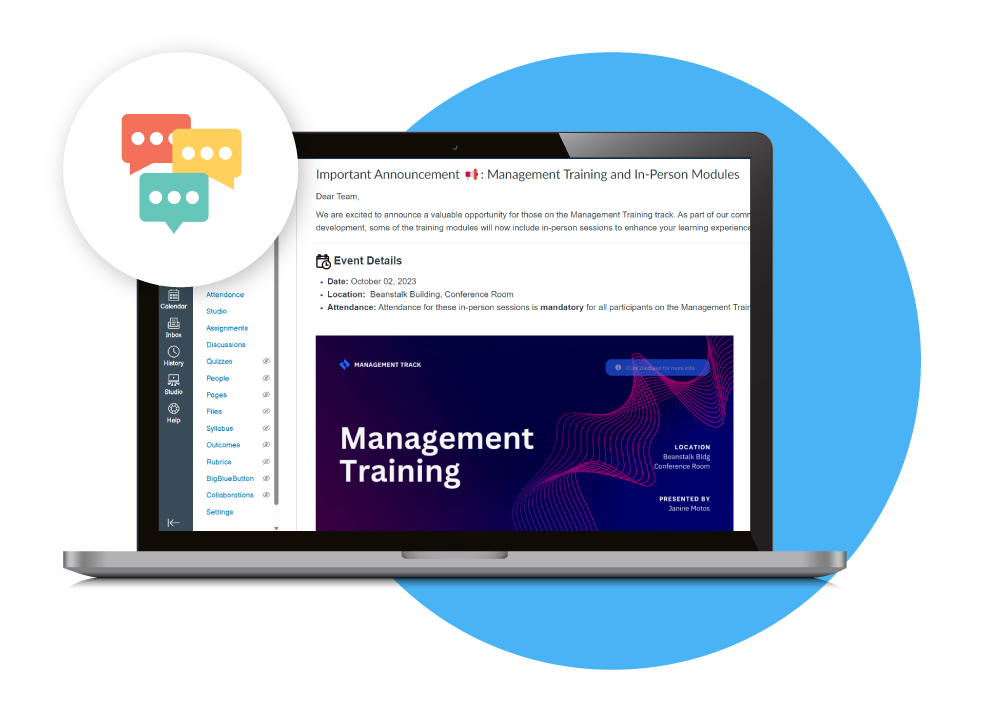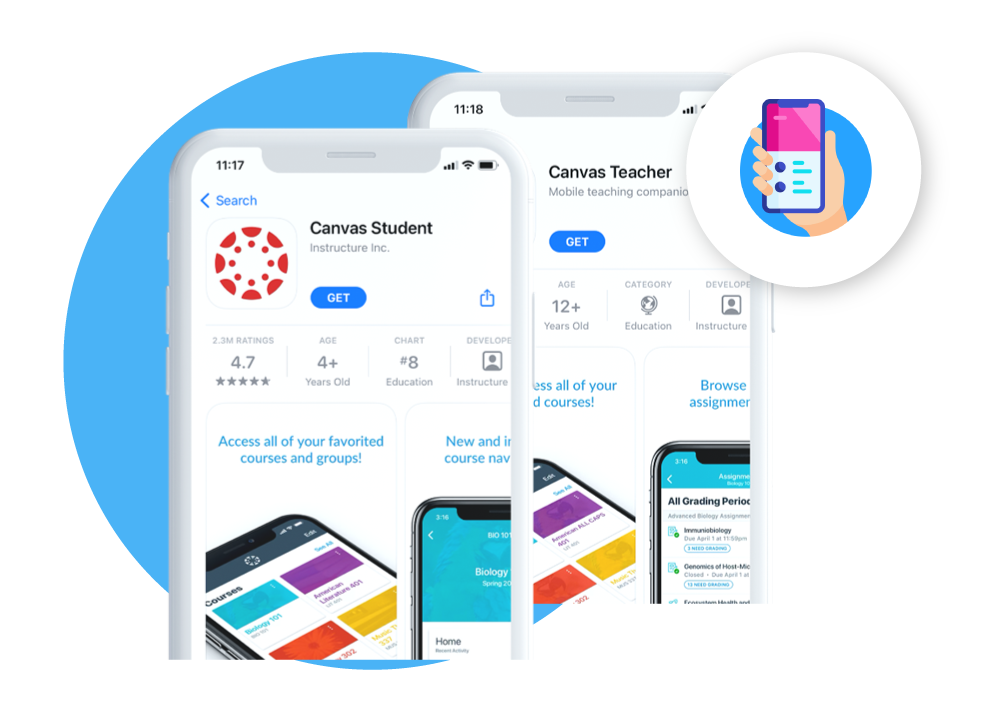 Access Anywhere with Canvas Mobile Apps
Learn on the go with Canvas for mobile. Access your courses, assignments, and utilize communication tools from your smartphone or tablet. It also uses the same user-friendly interface, optimized for mobile devices to ensure consistent experience. Canvas has three downloadable apps for iOS and Android Users:
Canvas for Teachers: Teachers can effortlessly manage courses, assignments, and even grade, annotate, and comment on student submissions while on the move.
Canvas for Parents: Stay engaged in your child's education. Monitor upcoming due dates, track the student performance, communicate with teachers, and set course alerts to receive important updates.
Canvas for Students: The application is your one-stop hub to access your favorited groups, view upcoming assignments, and communicate across courses and students. Stay organized and engaged in your studies with ease.
Commitment to Accessibility
Canvas meets accessibility guidelines by offering a suite of features to support diverse needs. For Elementary Settings, fonts are bigger, with visual navigation cues such as icons to guide early readers. Moreover, its built-in Accessibility Checker identifies images without proper alt-tags. Canvas is also WCAG Certified, providing access to everyone with its Screen Reader support, Keyboard-Only navigation, and auto-caption for Studio videos.
Supported Screen Readers: JAWS, NVDA, VoiceOver, and TalkBack.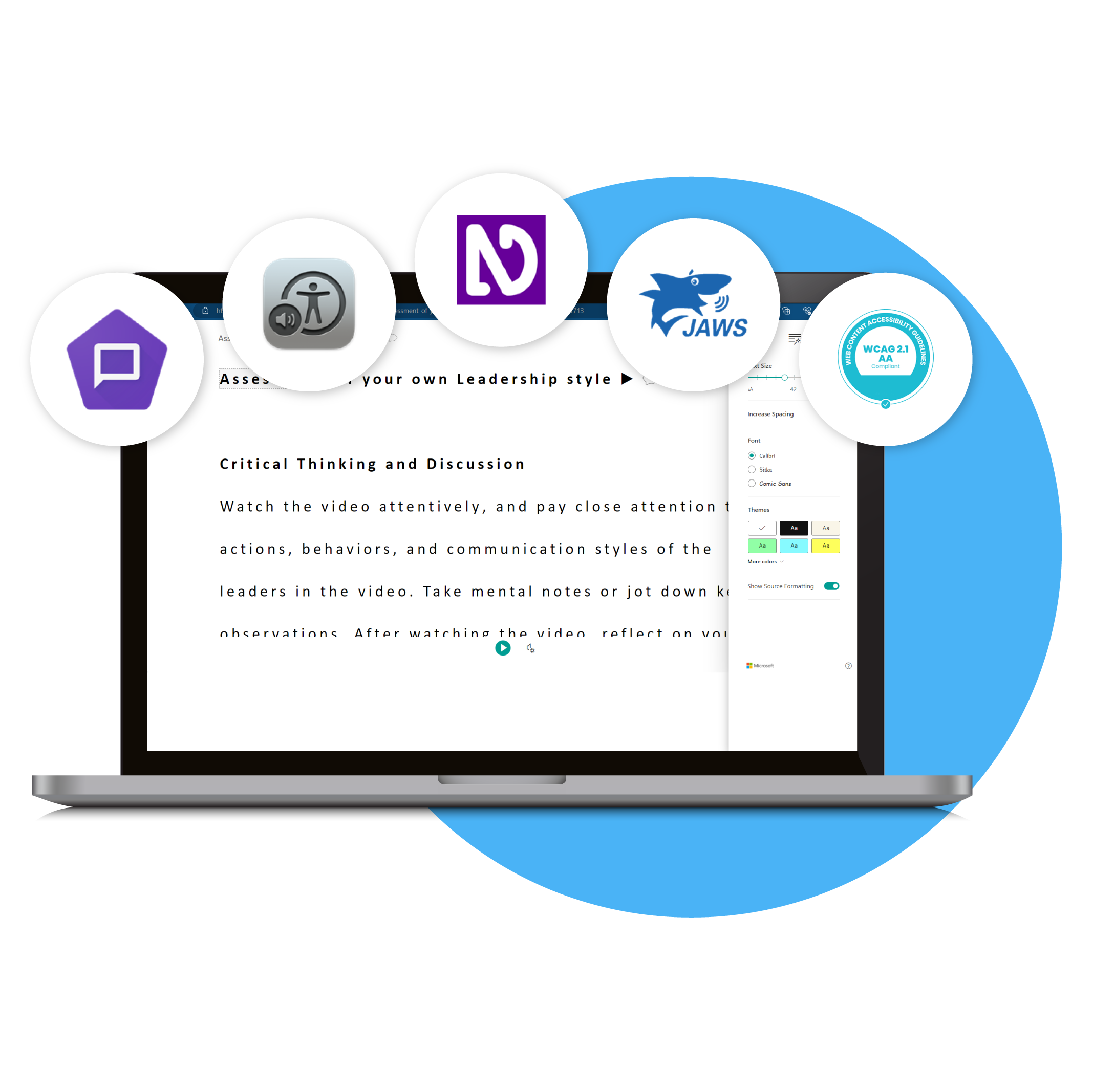 Access everything, regardless of disability

Conforms to WCAG 2.1AA Standards

Supports: JAWS, NVDA, VoiceOver, and TalkBack

Full-featured responsive apps for Student, Teacher & Parents

Welcome students with names, add text and video messages.

A captioning technology in a variety of languages

Setup a homeroom course, and organize by subject

Easy-to-Access tabs with icons to navigate with visual cues

Communicate via chat and audio or video announcements
 Get in touch with one of our product experts today.