Seamless Learning and Sharing
with Canvas Integrations
Canvas opens a world of possibilities with its robust ecosystem of integrations that empower teachers and institutions to create a dynamic, and enriched learning environment. With over 450 integrations, users can connect to various tools, and a variety of external apps with unique functionalities in just a few clicks. Simplify the integration with your Student Information Systems (SIS), leverage Learning Tools Interoperability (LTI apps), streamline the sharing of files and course content, as well as utilize Item Banks for more efficient quiz creation.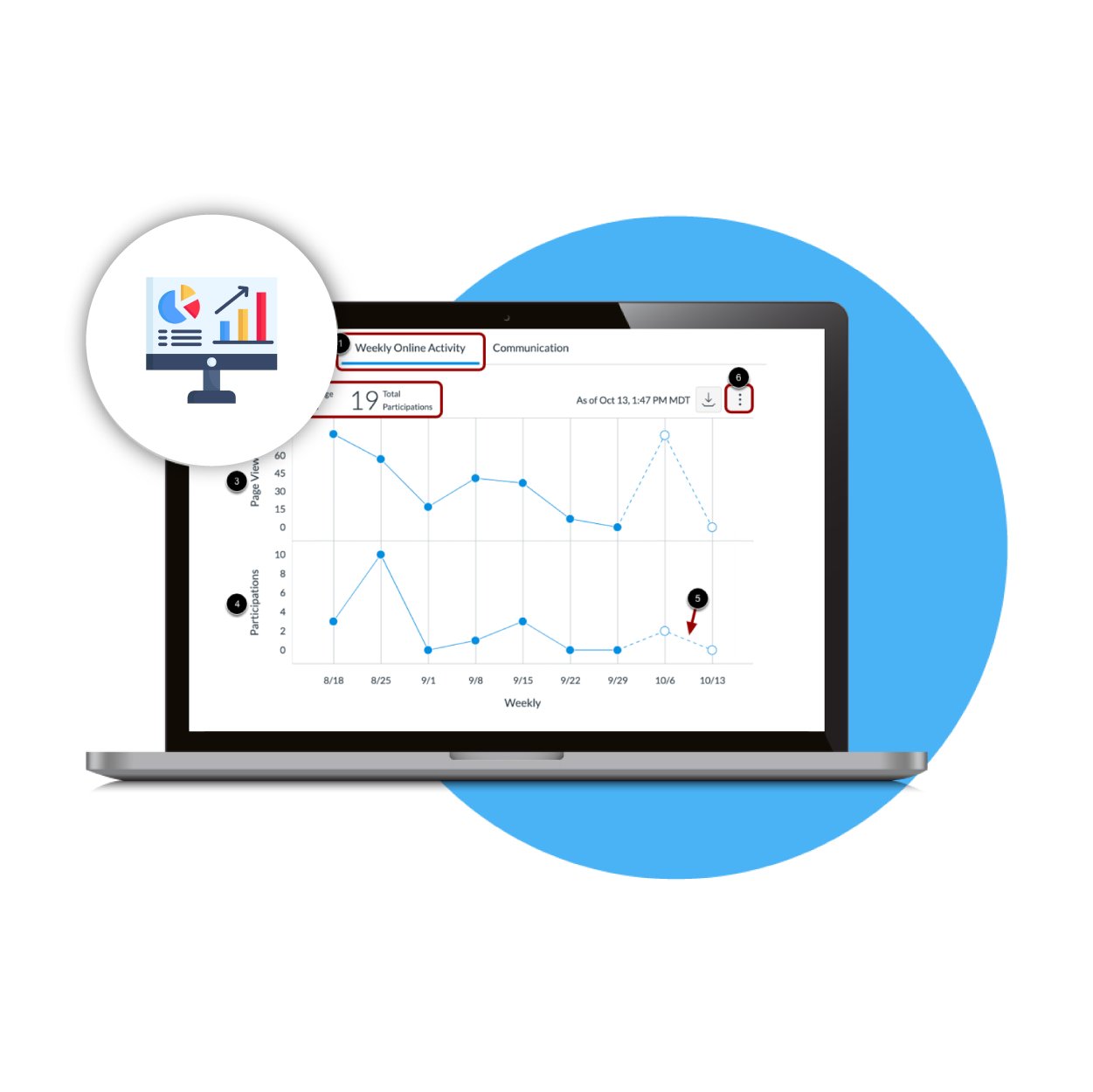 Break Down Barriers with Canvas'
Integration and Sharing Features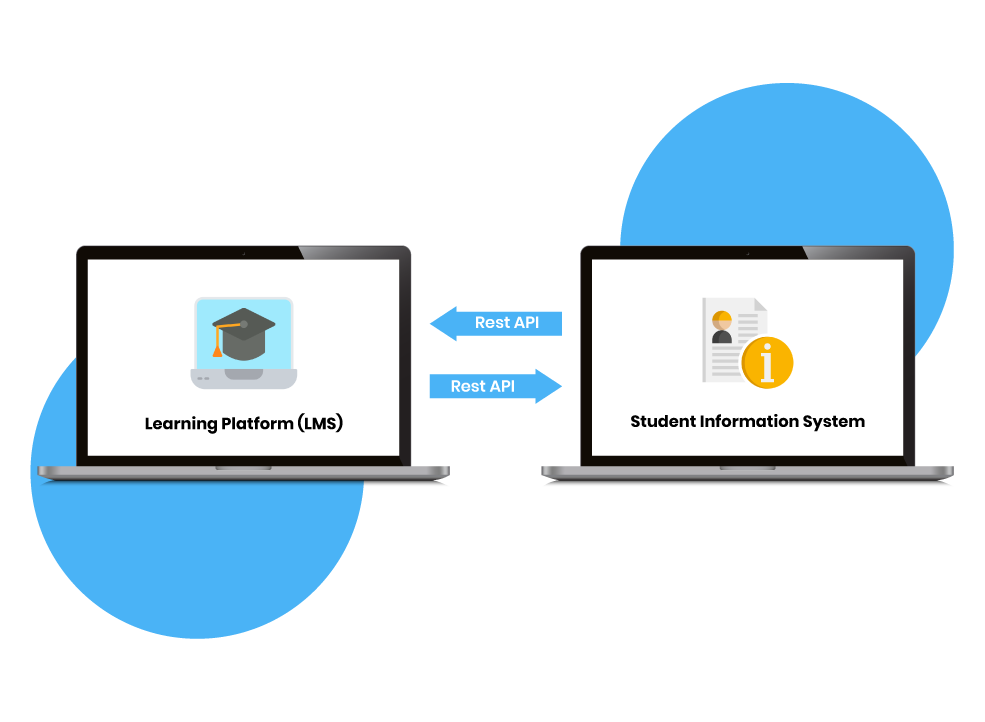 SIS Integration: Streamlining Student Information
Revolutionize the way your institution manages your student data. Canvas can facilitate the seamless exchange of student information through its SIS Integration. For example, grades can be passed back efficiently, and in real-time, simplifying the tedious grading process for educators. Canvas also supports and adheres to standard data exchange formats to ensure compatibility, accuracy, and consistency with popular SIS platforms. No need for custom development or complex scripts – this integration enables easy course creation, offering educators more time for teaching. This not only simplifies administrative tasks but makes implementation a breeze.
Supports the following data exchange formats: CSV, One Roster, LIS, and SIF
Supports popular SIS platforms such as: PowerSchool, Infinite Campus, Skyward, Google Classroom, and Canvas
LTI Apps: Expanding Canvas Functionalities
Add functionality to your course through Canvas's extensive library of more than 450 Learning Tools Interoperability (LTI) applications. Educators can utilize popular apps such as Office 365, Canva, TurnItin or Dropbox to create engaging and interactive lessons. These external applications also enrich the learning experience of students. For instance, teachers can integrate study aids such as flashcards and mini-quizzes which can be added to account or sub account levels through XML, URLs, or manual configuration. This versatility to customize the learning environment allows teachers to deliver a customized learning experience.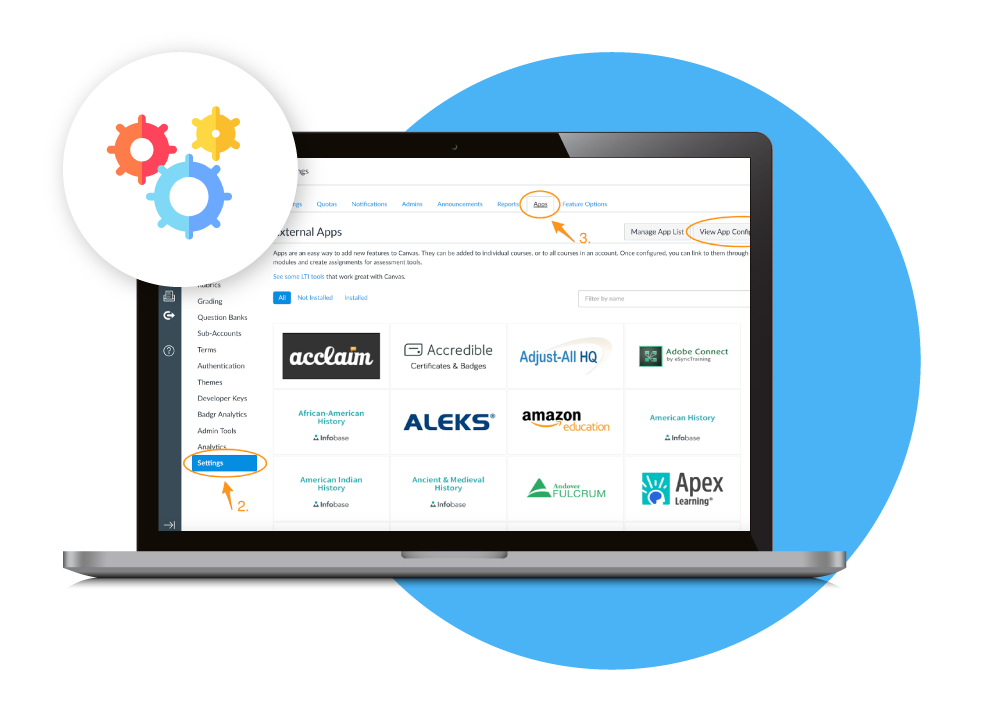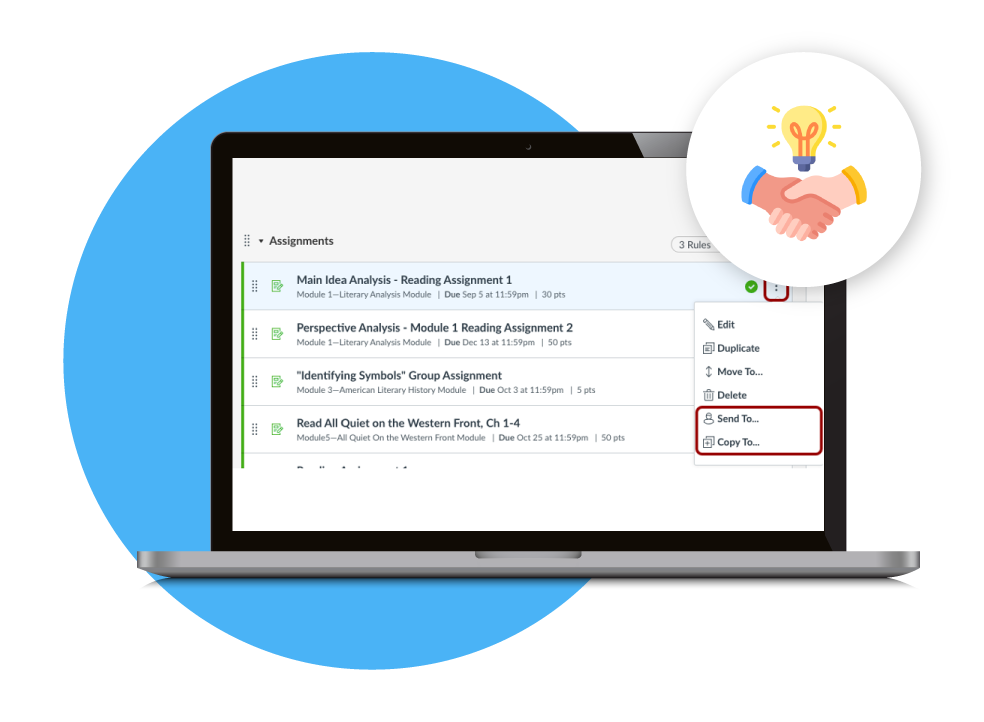 Collaboration Made Easy with Canvas Course Sharing
Canvas recognizes the importance of collaboration and sharing of best practices and resources among educators. With its user-friendly interface, instructors can easily copy entire courses, including quizzes and assessments. They can also opt to share just a specific content with their peers or adjust the dates in accordance with the current school term in just a few clicks. As a result, it accelerates course development, and ensures a consistent learning experience across multiple sections or courses. It does not only save time, but ultimately benefits the students.
Create a Repository of Knowledge with Canvas Item Banks
Canvas simplifies the process of creating, sharing, and reusing quiz items through Item Banks. This feature not only saves time but also promotes collaboration among educators. For example, teachers can store quiz items created using "New Quizzes" for future use. Once questions are added to the Item Bank, they can be reused in multiple courses and assessments. Moreover, Item Banks promote consistency in assessment content. These standardized questions align with and reflect specific learning objectives. Educators also can gather data on the question performance and student responses over time. This can shape instructional decisions, helping educators refine their teaching strategies.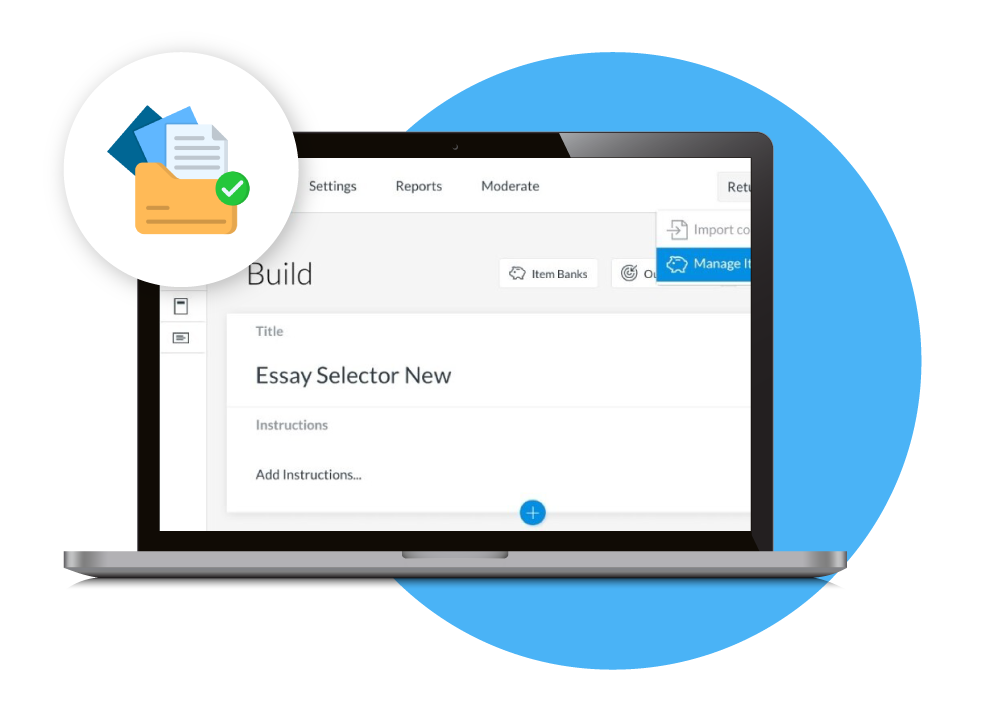 Manage student data, simplify tedious admin tasks.

Supports PowerSchool, Infinite Campus, Skyward, etc.

Supports CSV, One Roster, LIS and SIF formats
Configure apps to link to modules or assessments

Allows passing of graded Canvas assignments to your SIS

450+ Available apps to enrich the learning experience
Share course, resources and best practices with educators

Create quiz items for future use and add them to Item Banks

Store and reuse questions in multiple courses & assessments
 Get in touch with one of our product experts today.