People Development Made Easy
with HR Development Suite
A comprehensive suite of tools to help you design, manage and execute all of your key talent development programs. It's the easiest and most effective way to enable organizations to evaluate, train and develop their employees.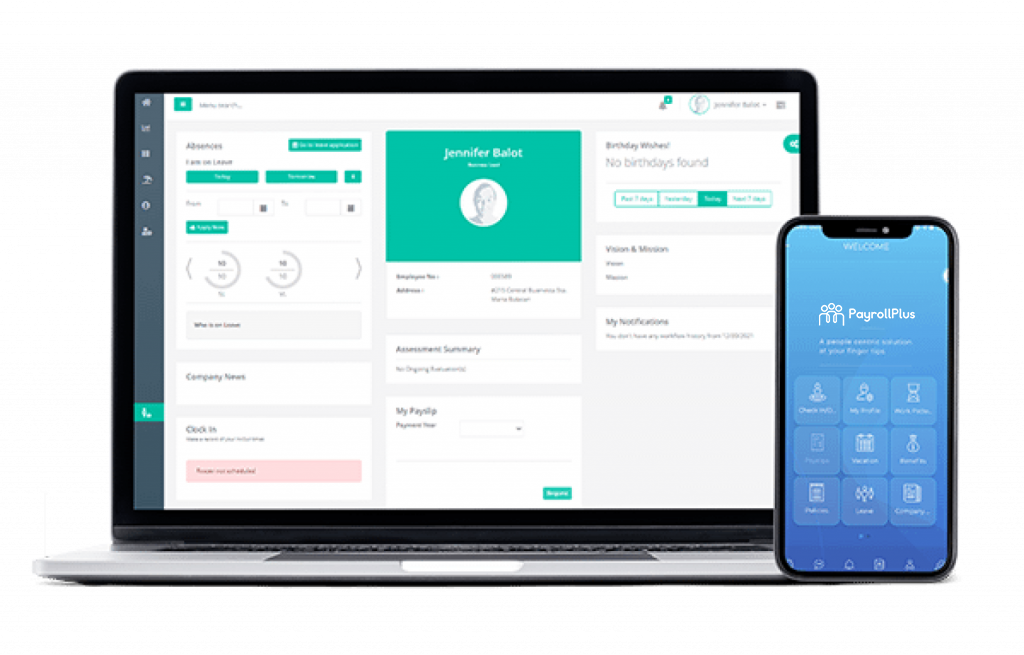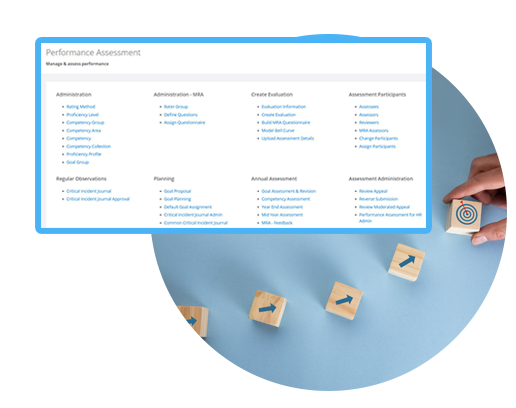 It provides organizations with an effective way to evaluate the efforts of their employees against organizational goals. By KPI-based measurements and evaluations, you'll be able to easily recognize the best performers and align individual objectives with the company's vision and mission. Prepare them for future career movements and identify performance gaps by integrating them with the Training and Development module. Record achievements via the Critical Incident Journal, generate compensation information, and create infographics to help you make decisions.
It helps supervisors and administrators to efficiently assess, review and manage all aspects of the evaluation process based on predefined assessment milestones. This module also provides the ability to evaluate not only probationary employees but also temporary, contractual, and expatriate personnel – complete with an evaluation history.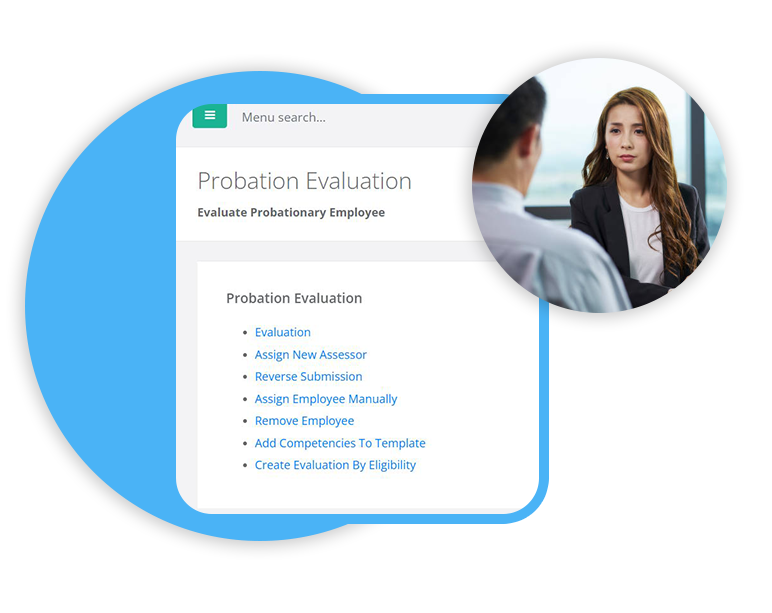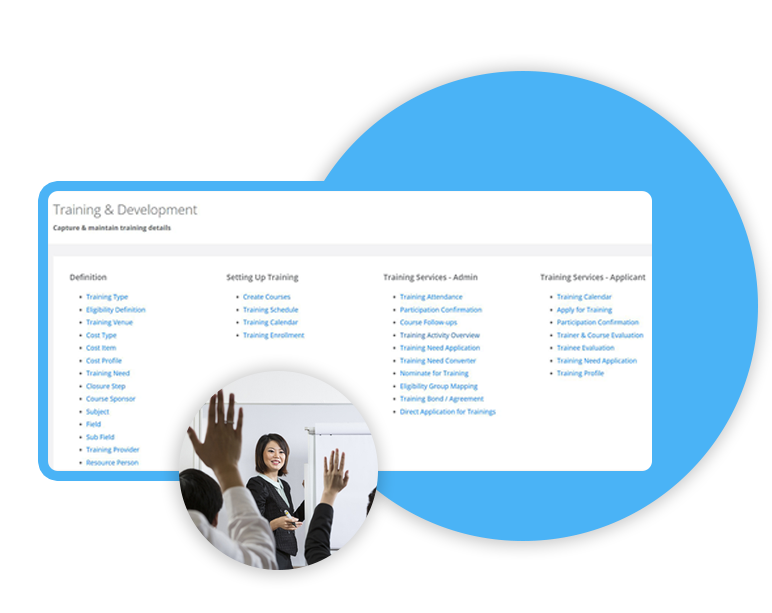 Provide your employees with customized training programs based on their performance and areas for improvement, their professional development needs, or specific topics they request. Employees get quick access to the calendar view of all available training or view trainer rankings for every program. In contrast, trainers can schedule courses, monitor attendance, conduct post-training evaluations, create a waitlist if the program reaches full capacity, or edit, review, or postpone training. Link this module with performance management to track employee improvement after training.
Organizations seeking to develop and retain top-performing talent can benefit significantly from this tool's Performance vs. Potential metrics. It allows employees to take a more active role in their career planning and development, giving them visibility into possible job opportunities, training, and professional paths. Identify future leadership potential by succession planning, classify job hierarchy, develop individual development plans, and manage the loss of talents – all in one module.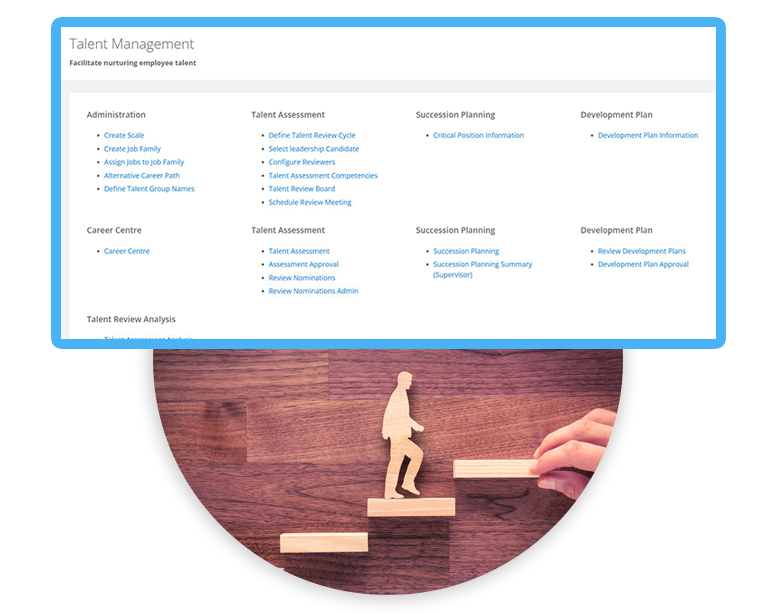 Enhance Other
Areas of HR
Take advantage of other PayrollPlus suites such as attendance and benefits management, workforce planning, and self-service platforms.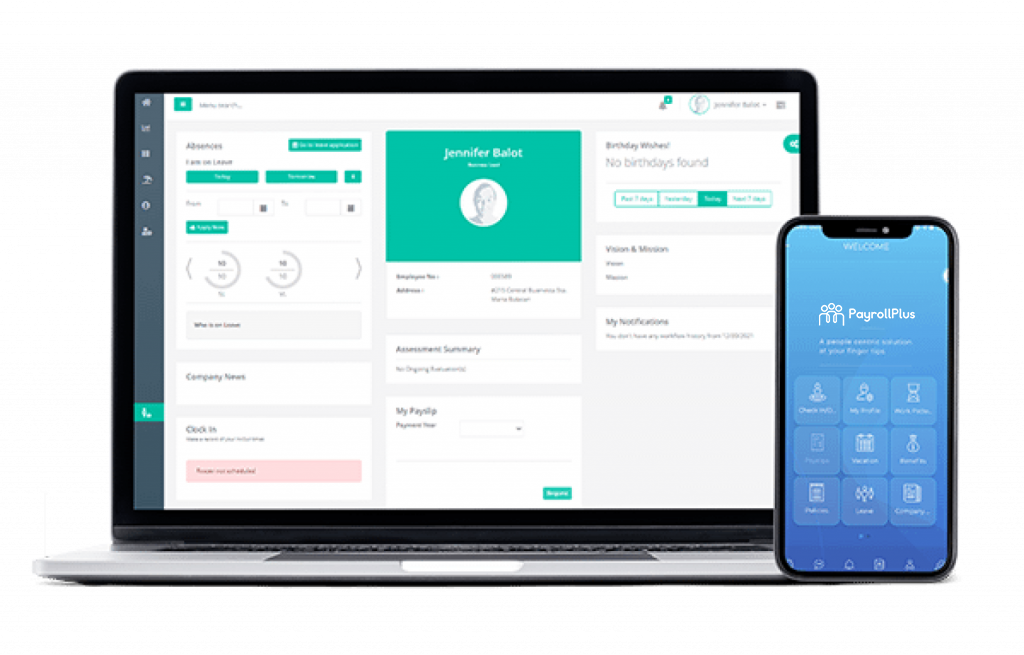 Advanced Operational Suite
Spend less time managing routine tasks. This module expands its support to day-to-day HR functions by focusing on timesheets, benefits, and loan management.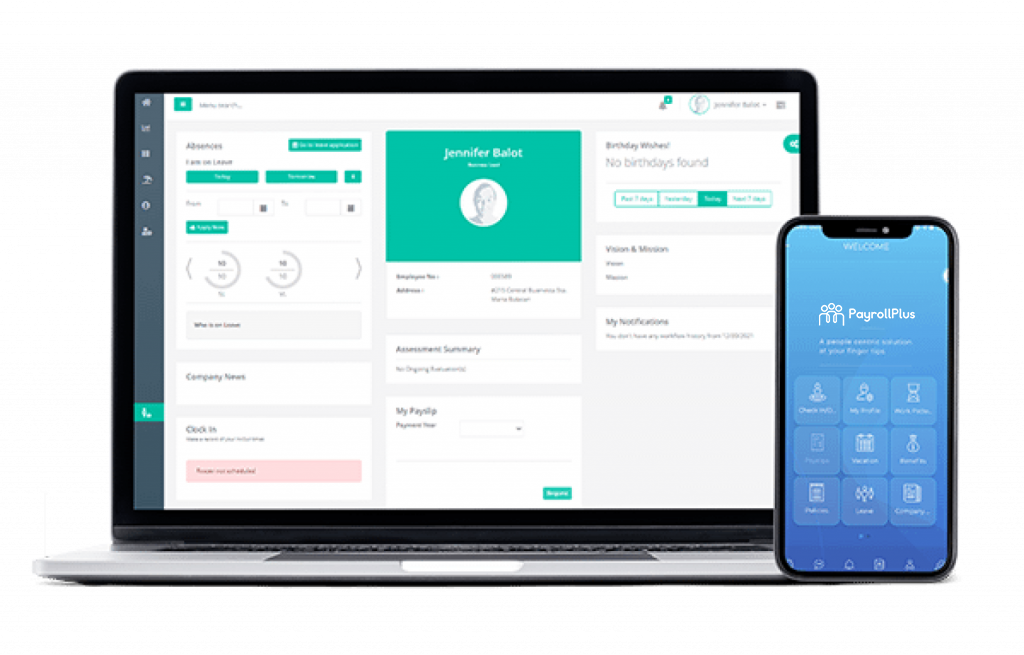 Advanced Engagement Suite
Empower your employees by keeping them connected and engaged with self-service tools that provide access to their benefits, leave records, and HR-related tasks with just a few clicks.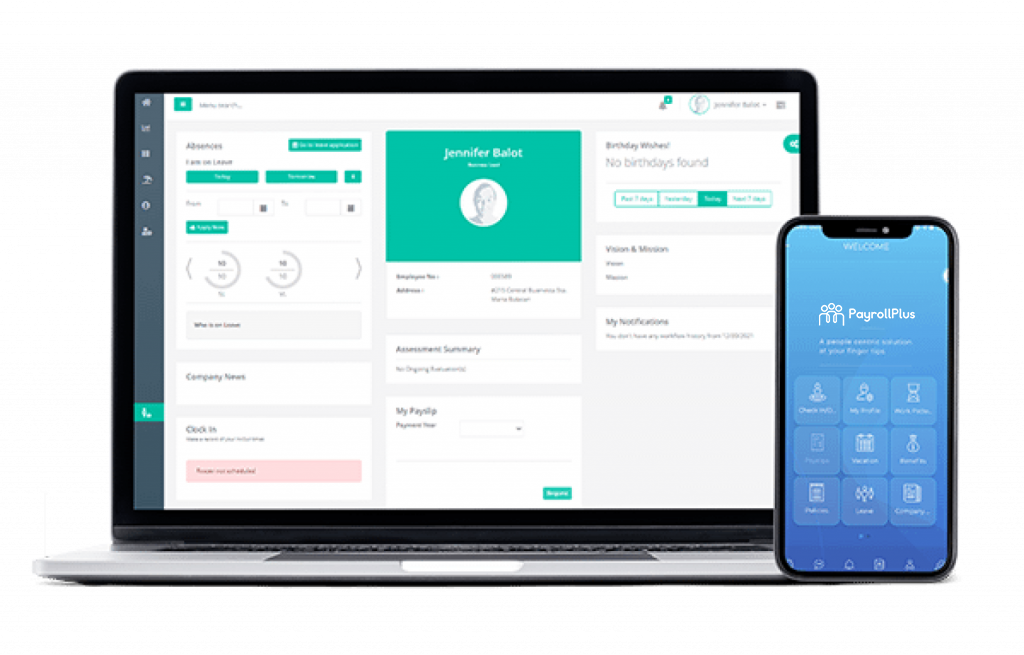 This module makes data-driven HR processes simpler. It provides the necessary functions for managing personnel throughout their employment lifecycle, from staff planning and recruitment to onboarding and offboarding.
 Get in touch with one of our product experts today.