Accelerate Your Hiring Process
with PayrollPlus's People Management Suite
Hire faster, onboard smarter. Have a better experience every time you onboard talent from start to finish with the ultimate end-to-end workforce planning solution. Get everyone on the same page and make decision-making easier with PayrollPlus.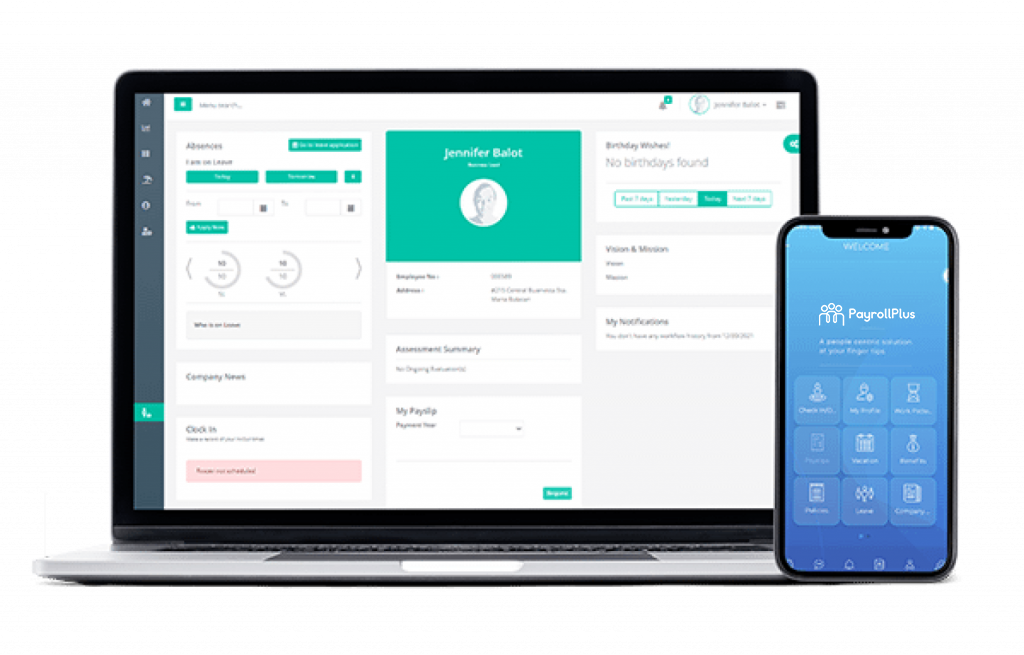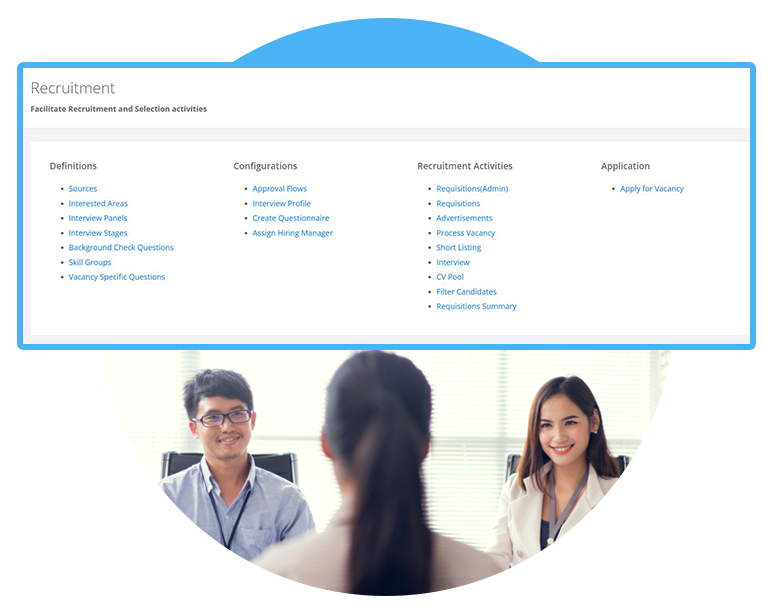 Enhance your hiring process by covering all the essential elements of recruitment, such as determining an open role, archiving candidate information, interviewing, and choosing the perfect individual for the job. It can also maintain your applicant database, notify you of your recruitment progress, and even automatically send rejection messages to applicants. Define the panels and stages in your interview process, and allow them to provide feedback against candidates. Track costs incurred to manage your hiring budget or generate statistical reports on the recruitment cycle.
The Onboarding module accelerates the transition process and shortens the learning curve of applicants while guaranteeing complete knowledge distribution to recruits. It eliminates the complexities of manually administering onboarding, enabling you to track individual hire progress easily. Maintain a checklist and have a full view of each candidate's progress during their onboarding journey, so you can ensure nothing is missed.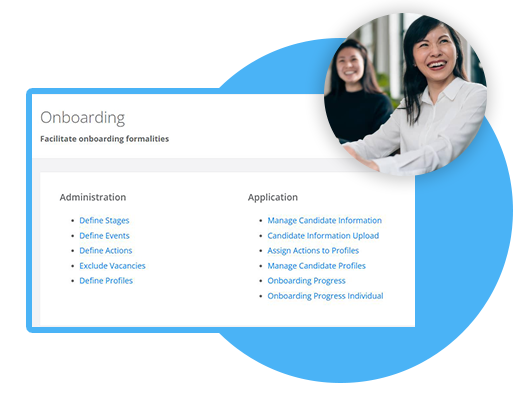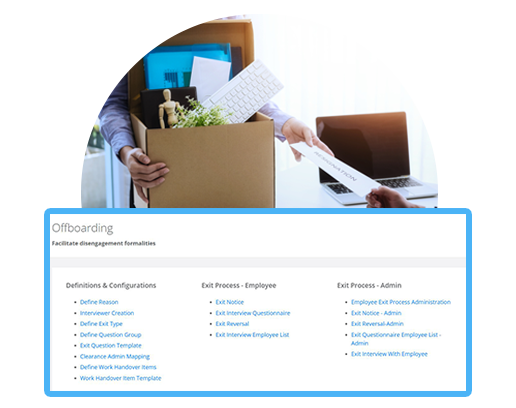 Define the offboarding stages, and manage all necessary steps related to an individual's exit from their position. This module includes the clearance process, tracking and managing refundable assets such as IDs, mobile phones, laptops, and sim cards, gathering employee feedback, scheduling exit interviews, and processing the off-boarding documentation. It also enables users to conduct smooth knowledge transfer and ensures the deactivation of employee access.
Boost HR Efficiency
with Other PayrollPlus Suites
Get the most out of PayrollPlus with other suites that provide industry-leading solutions for employee engagement, reporting, analytics, and other aspects of workforce management.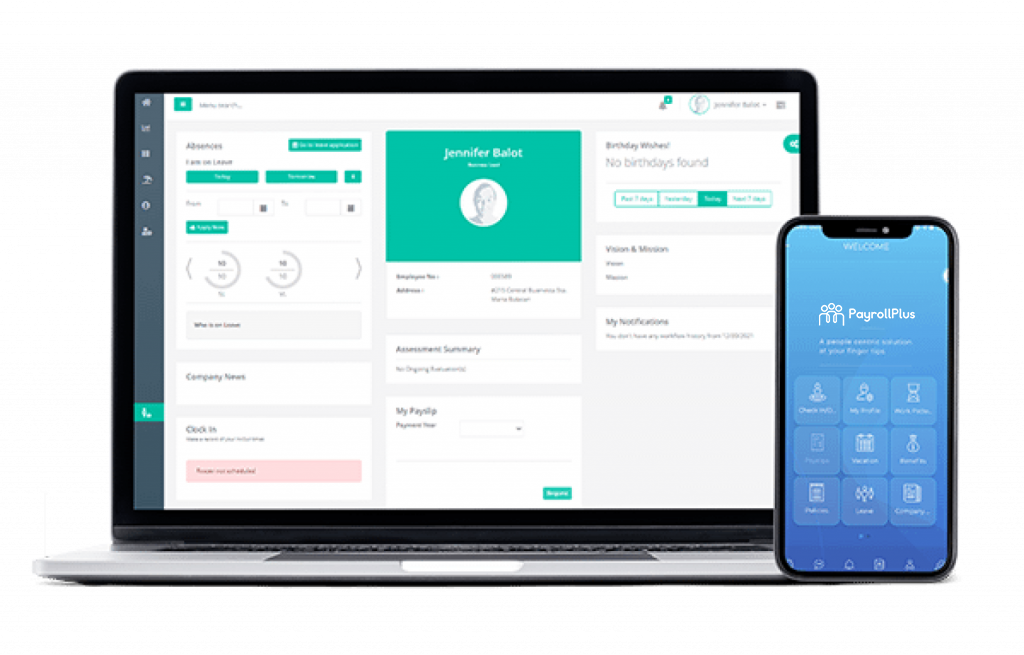 Advanced Analytical Suite
Make critical decisions using data-driven insights. Access the most comprehensive and customizable reports, analytics, and dashboards, covering all the essential HR KPIs.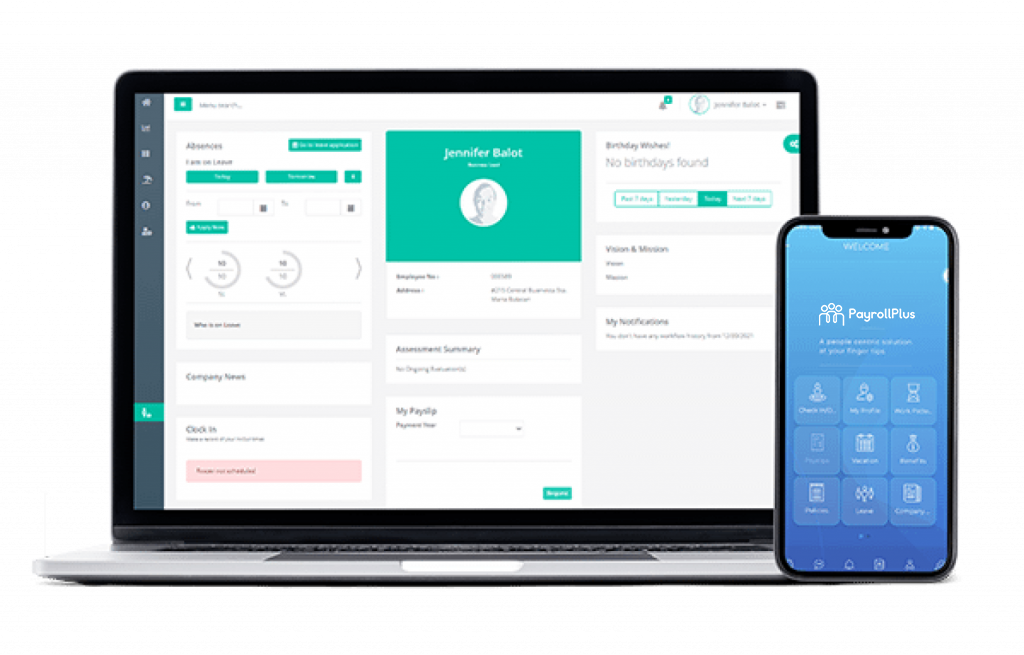 Advanced Engagement Suite
Empower your employees by keeping them connected and engaged with self-service tools that provide access to their benefits, leave records, and HR-related tasks with just a few clicks.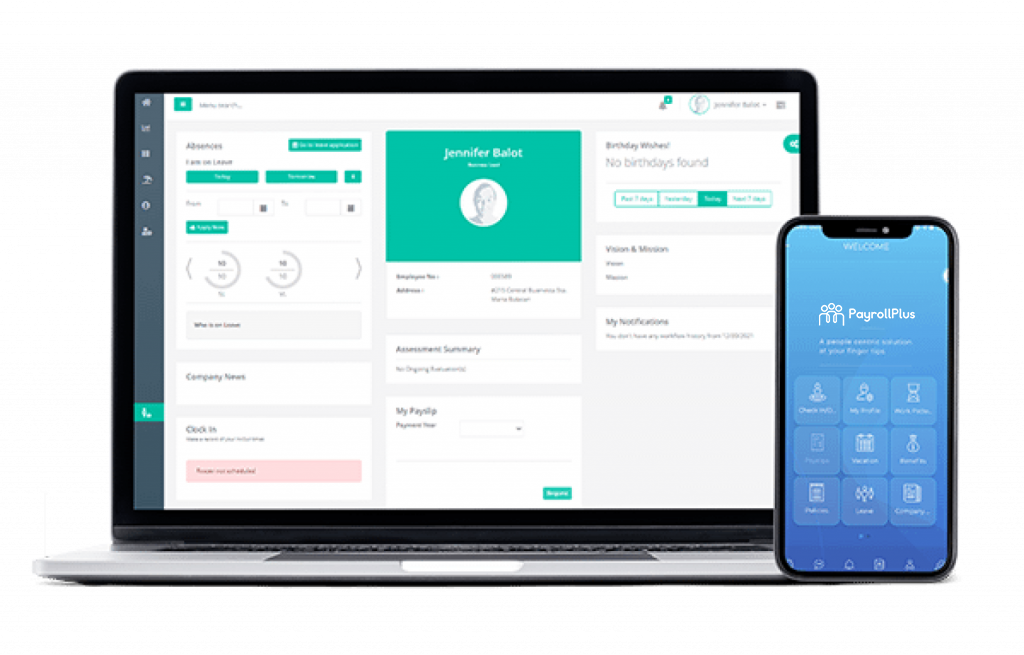 Industrial Relations Suite
Ensure your employees' safety, well-being, and satisfaction to increase your retention rate with this suite that simplifies handling grievances, performance rewards and recognitions, and other labor-related matters.
 Get in touch with one of our product experts today.