Gather Operational Data with the
Analytical Suite
Gain insight into what matters easily and automatically. The consolidates data from different modules and generates reports to create simulations, reveal patterns, problems, and trends, empowering managers to evaluate and make better decisions when needed.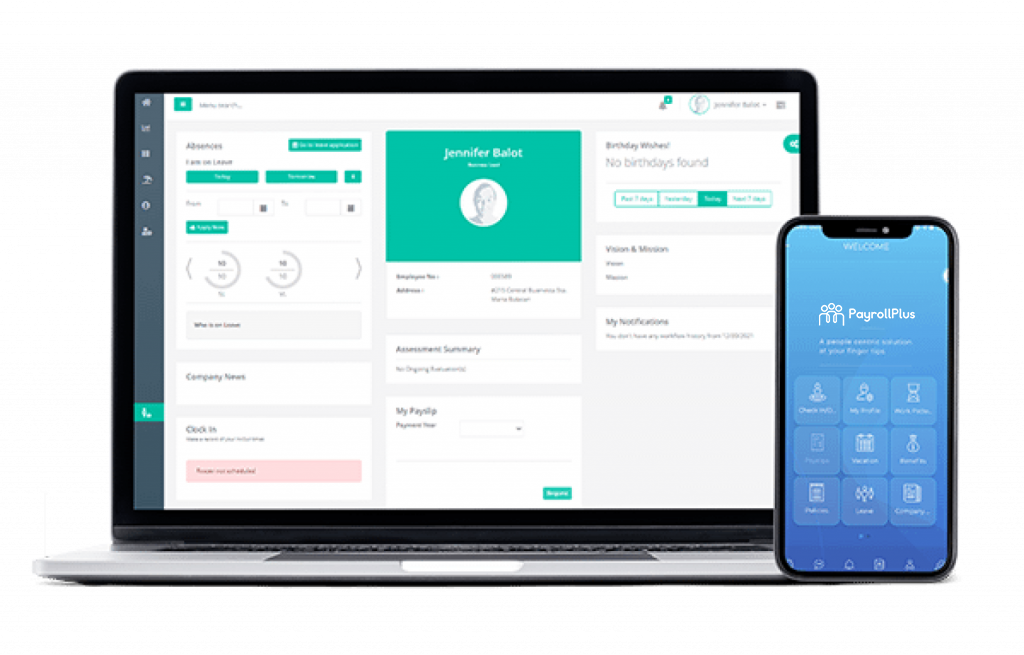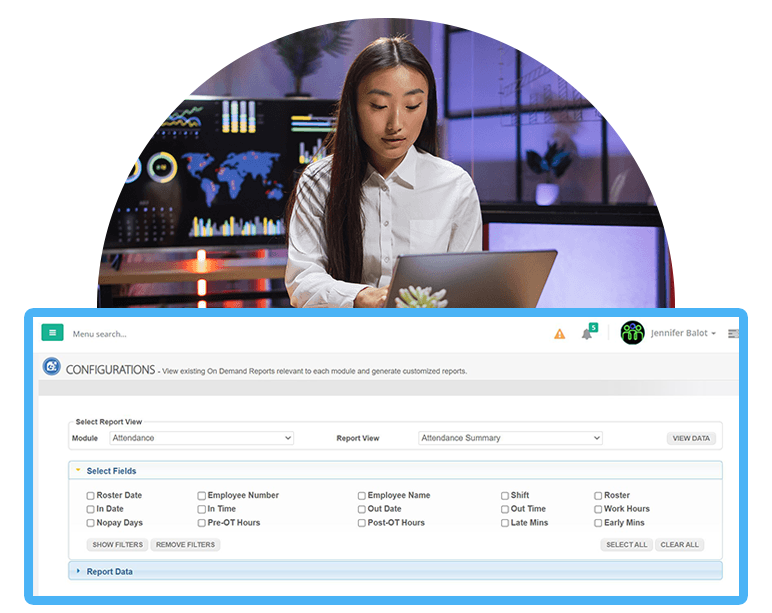 Make informed decisions and choices based on facts. Customize reports with up-to-date information captured from the system's most recent activity and updates, then combine data from several existing reports.
Track key performance indicators and uncover trends with a single click. See the big picture of the organization's HR processes from operational and strategic levels with interactive dashboards that let users drill down into the details.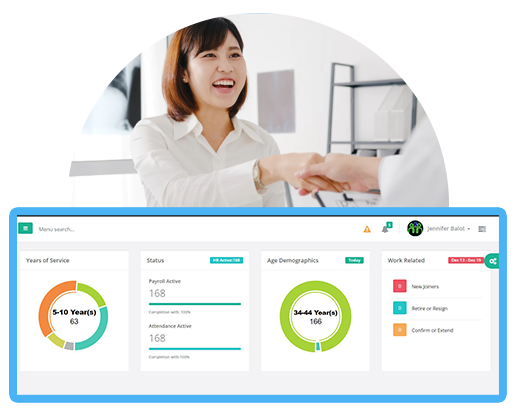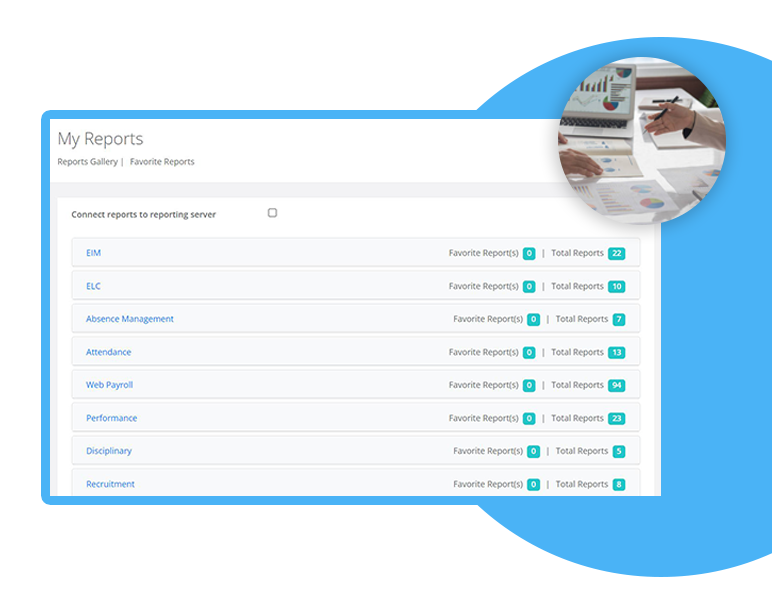 Easily create predefined and customized reports from the information gathered from different modules. These reports can also be filtered based on your preferred parameters, and only authorized user groups can be given access.
Expand The
HRIS Capabilities
Extend the system's functionalities with additional modules to address the specific needs of departments or organizations.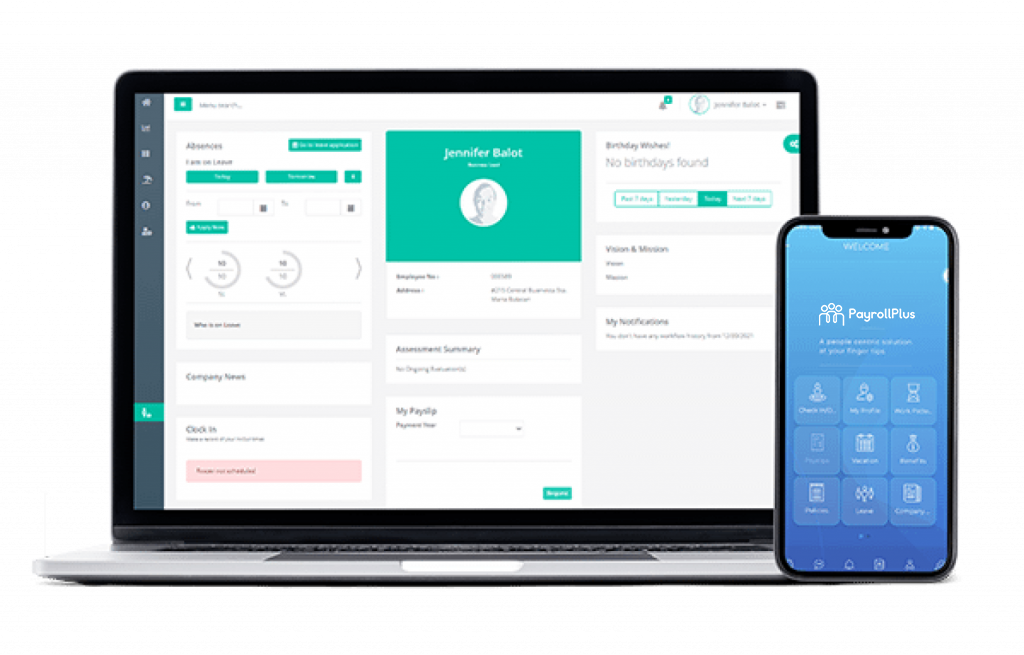 This module simplifies time-and-attendance tracking, absence management, payroll management, as well as loan and benefits management, making payday a breeze.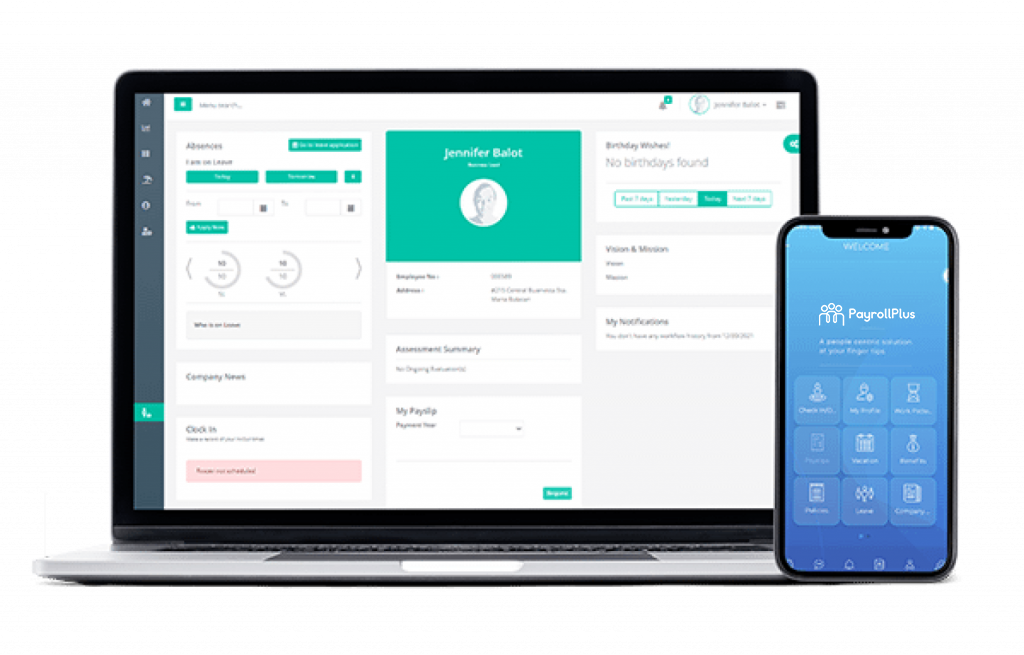 Provides functionalities for employee information management, tracks career advancement, and shows reporting hierarchy based on your organizational structure.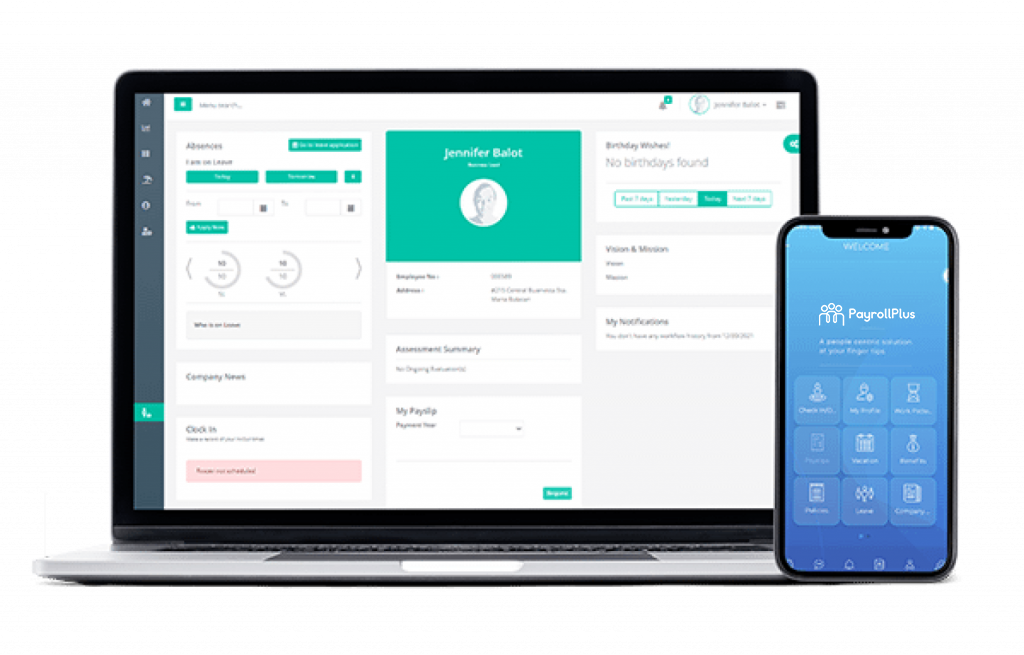 This solution allows employees to take control of their information while relieving the busy HR department of mundane tasks. It can be accessed via a self-service portal, mobile app, or kiosk.
 Get in touch with one of our product experts today.