Engagement Suite:
Flexible Employee Self-Service Solutions
Empower employees and reduce the administrative burden on HR. The Engagement Suite makes it easier Self-Service for employees to log their time, send work requests, and leave approvals through their personalized login to the HR portal.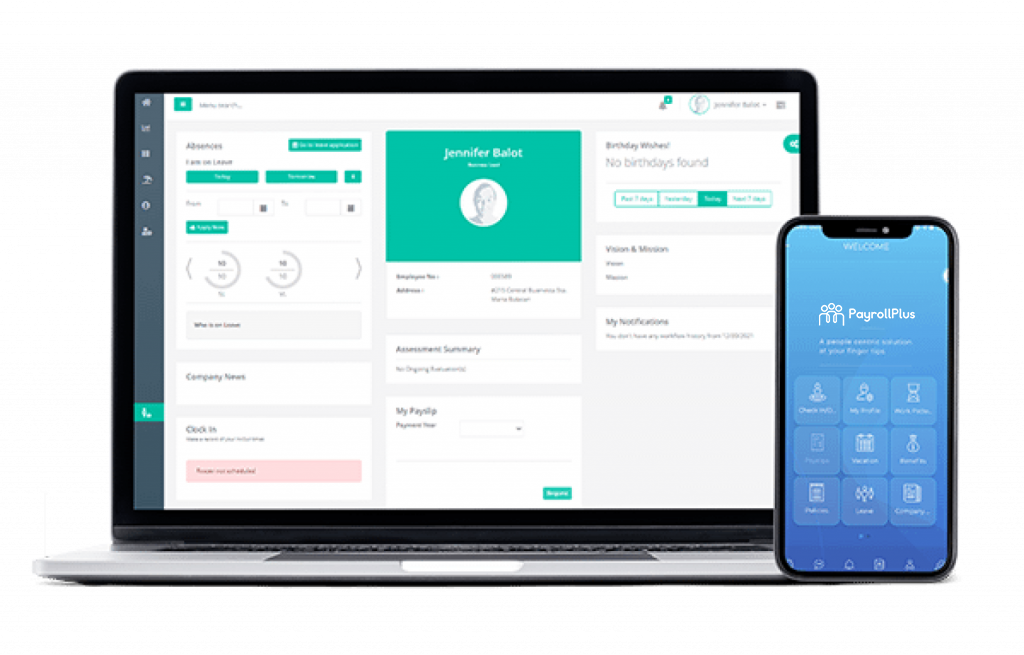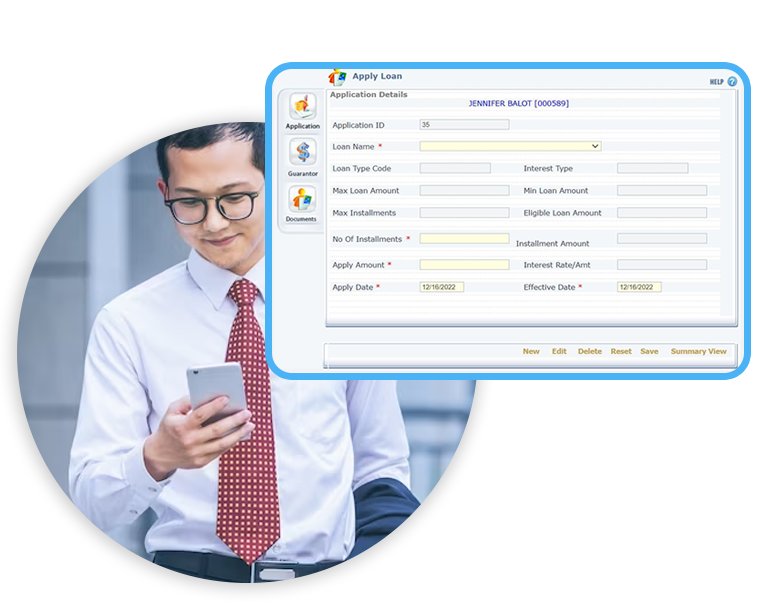 It provides employees easy access to all necessary HR information, allowing them to quickly view attendance, absences, training and development, check performance-related information, view company policies, track pending approvals, and more.
The Self-Service HR comes with widgets that allow you control and view data. Employees can maximize the use of the following widgets: Company Calendar, Policy Documents, Special Notices, Employee Directory, Absence, Appraisal, Clock In, KPI Management, Approvals, Voice of Employees, and News.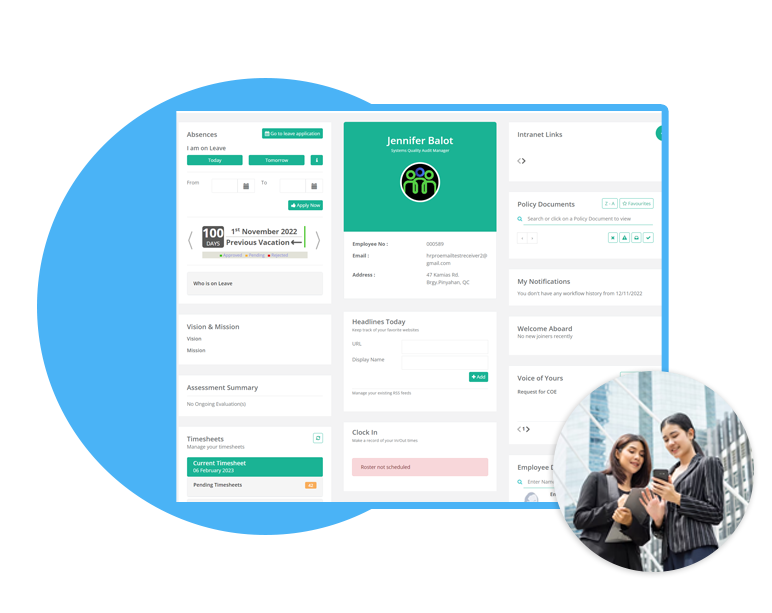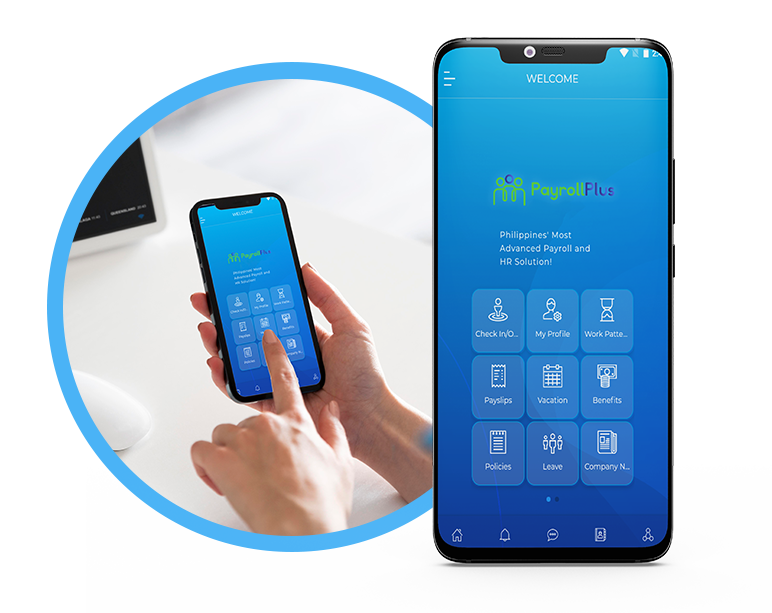 It's perfect for employees who are always on the go, as it allows them to access critical HR activities from their smartphones or tablets anytime, anywhere. It enables users to request and approve time off quickly and efficiently, as well as check their leave balances – with just a few taps.
Expand The
HRIS Capabilities
Extend the system's functionalities with additional modules to address the specific needs of departments or organizations.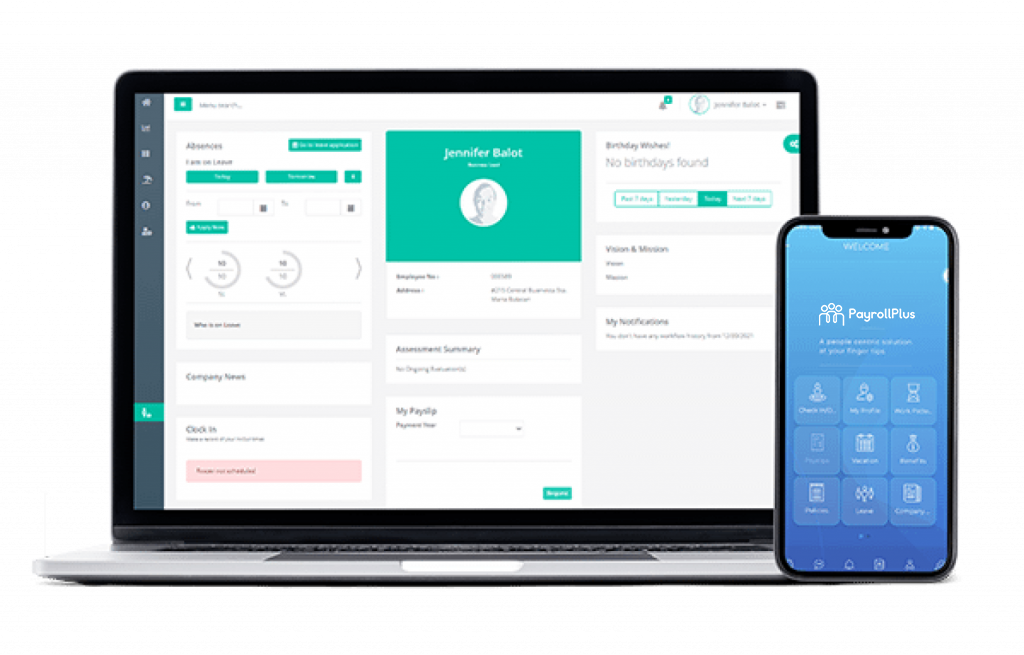 This module simplifies time-and-attendance tracking, absence management, payroll management, as well as loan and benefits management, making payday a breeze.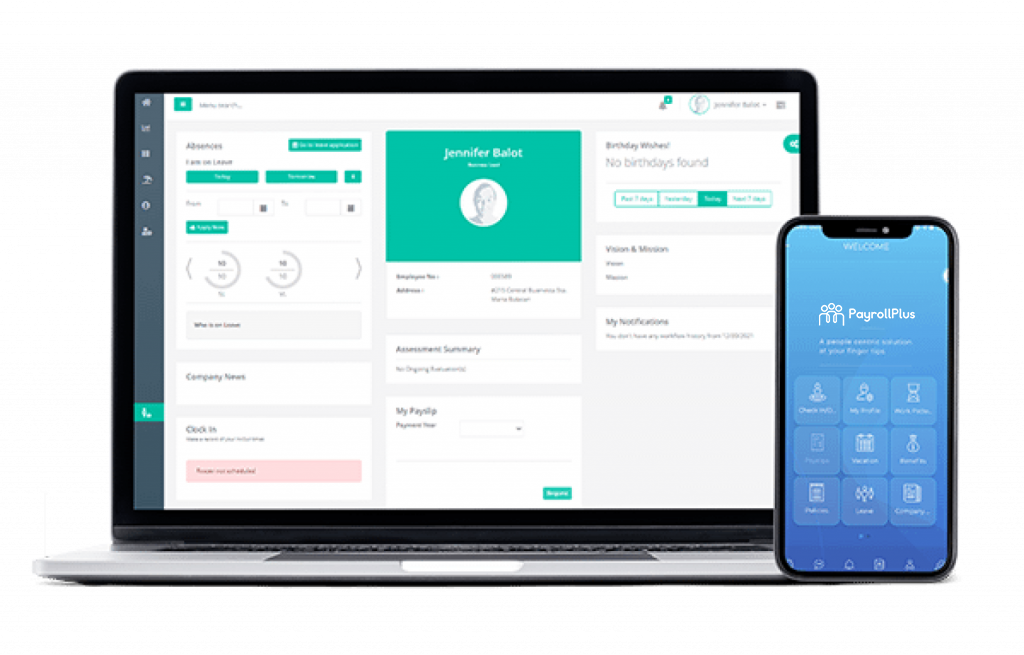 Visualize data with real-time high-level summaries. It gives users accurate forecasts so they can handle possible scenarios quickly and efficiently.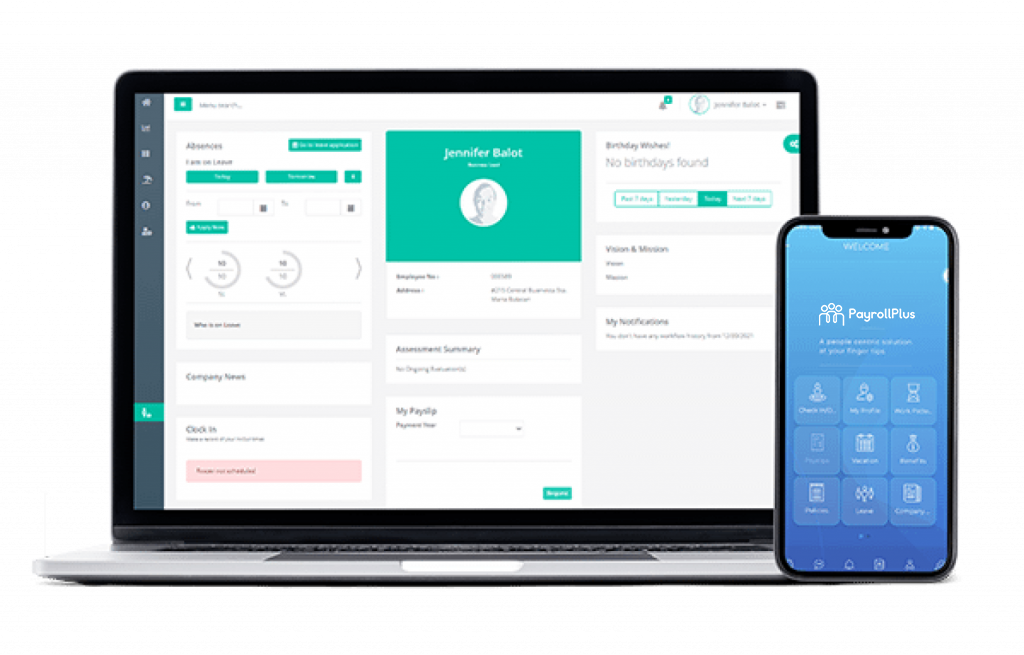 Provides functionalities for employee information management, tracks career advancement, and shows reporting hierarchy based on your organizational structure.
 Get in touch with one of our product experts today.